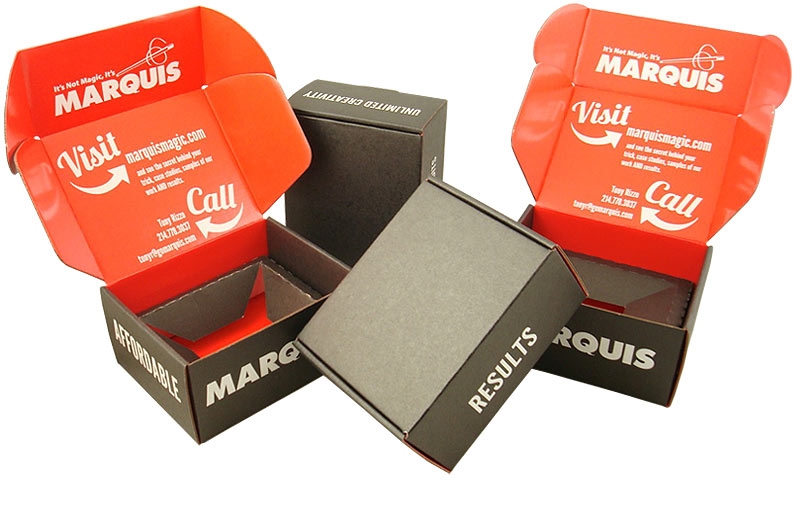 High-end products like custom watches and perfumes tend to be small but valuable. It is important to carefully choose their packaging so that it not only appeals to the target market but also adequately protects the contents within. Cardboard mailer boxes are amongst the best options for high-end products. They offer several benefits that make them ideal for use in this market segment.  
Lightweight Material 
Cardboard mailer boxes are lightweight yet strong. This means the use of this packaging does not add much to the cost of shipping that is typically pegged on the weight of the parcel. With lower shipping costs the business can secure higher profits.  This is especially beneficial if the business runs an e-commerce platform and needs to have its products shipped to the buyer.  
Custom Designs 
Unlike plain cardboard boxes, mailer boxes are typically customized in a variety of styles. This can make it easy to make your brand stand out by adding colors, imagery, and other printing. Design features like embossing can also be added to introduce a more luxurious feel. You should discuss your options with your box maker who can likely help develop designs that will appeal to your target market. There are many shapes and sizes to also choose from so you can better fit whatever product within the box.  
Secure Transport 
Easy fold mailer boxes are designed to be self-locking. You do not need to seal the edges with tape or glue to close them tight. This ensures that the contents are unlikely to fall out and should arrive at their destination in good shape. The box walls are also designed to be sturdy, meaning they can better tolerate rough handling. Where the product does not fill the interior of the box, there are also often custom inserts that ensure the stability of the items.  
Standalone Packaging 
Mailer boxes do not require you to add any external packaging. you can simply pack up the contents, close the box and label the address for delivery. It is even easier if the products are being bought from a store. Mailer boxes are great for presentation and do not need additional flourishes if being given as a gift. They often have appealing designs tailored to the kind of product and target market. 
Eco-Friendly 
Mailer boxes are made of cardboard that is easy to recycle, reuse, and is biodegradable. These qualities tend to appeal to many demographics as more and more people become concerned about how their activities affect the environment.