Who we are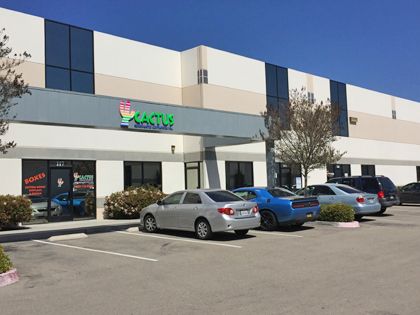 Cactus Corrugated Containers Inc. is a family run business that started back in 1975 with factories in the U.K. and Canada (Instabox) and expanded in the U.S. in 1997.
What we do
Cactus Corrugated Containers Inc. is a custom packaging manufacturer. We help customers like you bring their packaging ideas into reality. Our design team carefully listens to your requirements and will work with you to achieve the ideal packaging solution based on your needs and budget.
At Cactus we use state of the art technology that allows us to create custom printed displays and boxes that are not only beautiful to the eye but also built following the highest standards, with care.
Cactus Containers makes finding the right box an enjoyable experience.
We're proud to be American!

All our products are American-supplied, American-made and American sold! We know how hard it is to support a company that doesn't support you, that's why we work so hard to ensure that all our business benefits the cities and communities of our great nation.
You can proudly say that you buy American!
Cactus' client list is impressive.
We've worked with:
Disney on Ice
Jockey Underwear
National Geographic
The Discovery Channel
Amazon.com
and the Coors Brewing Company.
But it's not just boxes. Coors needed 100 barrel-sized beer cans and Amazon.com needed boxes in the shape of a camera. Some of their clients come through advertising agencies and some directly through the company.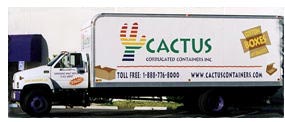 Apart from building a company that can weather the inevitable downturns of economics, there are other pieces to Cactus' success. We usually point to outstanding service, exemplary quality of product and excellent employees. The company shuns voice mail except when it is absolutely necessary and even then only the minimum.
"If the office is open, you will speak to a person, who will then direct you to a person. Our customers deserve to talk to a person who can understand their needs and offer helpful, insightful packaging solutions."
Why not start right now? Call us at 1-888-776-8000 and get a free, no-obligation quote on your next packaging solution.