Full Overlap Cartons
The Full Overlap Carton is ideal for boxes with narrow widths. The outer flaps overlap the full width of the box making it a very strong shipping box and great for thinner products and can be stacked and shipped. FOL boxes work will standing up on the edge or lay flat on the pallet.
Cactus Corrugated Containers Inc. can make these Full Overlap boxes in any size and any quantity large or small. These boxes can also be printed, one or two color direct print on white or Kraft brown.
FOL cartons are fast to tape closed and always look good and clean for your products.
Click to zoom in
Box Type: Full Overlap Carton
Material: Corrugated Cardboard
Printing: 1 color Flexographic
Client: Pony Pals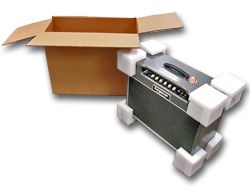 Click to zoom in
Box Type: Full Overlap Carton
Material: Corrugated Cardboard
Printing: None
Client: N/A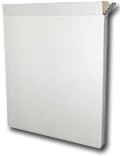 Box Type: Full Overlap Carton
Material: White Corrugated Cardboard
Printing: None
Client: N/A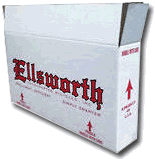 Box Type: Full Overlap Carton
Material: Corrugated Cardboard
Printing: 2 Color Flexographic
Client: Ellsworth Handmade Bicycles