Rigid Suitcase Boxes
Rigid suitcase box is a self-closing briefcase-type box with a handle, ideal for trade shows and conventions, or as a unique twist on conventional packaging. Rigid suitcase boxes are excellent for children's toys, promotional products and footwear. They can be shipped with a smaller risk of damage to its contents due to the extra hardening of the container's walls over regular suitcase boxes.
Printing is always an option at Cactus Containers; let us create a unique style, or develop a full four color print on your packaging to stand out from other products!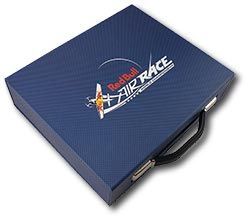 Click to zoom in
Box Type: Suitcase Box (closed)
Material: Chipboard Cardboard
Printing: 4 Color Process Setup Style Suitcase Box with Custom In-place Foam
Client: Red Bull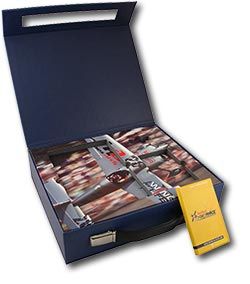 Click to zoom in
Box Type: Suitcase Box (open)
Material: Chipboard Cardboard
Printing: 4 Color Process Setup Style Suitcase Box with Custom In-place Foam
Client: Red Bull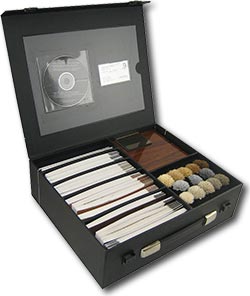 Click to zoom in
Box Type: Suitcase Box
Material: Chipboard Cardboard
Printing: 2 Color Lithographic Laminate
Client: Cessna