Telescoping Box
Telescoping Boxes are made from two pieces. These are shipped flat to the customer and assembled using staples, glue or tape. The top slides over the bottom to create a very strong and efficient shipping box mainly for heavy products.
Telescoping boxes can be made on double wall corrugated, or even single wall corrugated both white or Kraft with and without printing. These type of boxes are great for stacking products on top of each other on pallets or warehouse floors.
Cactus Corrugated Containers INC. can make telescoping boxes in large, or small quantities, large boxes or small boxes and they are easy to assemble and work great.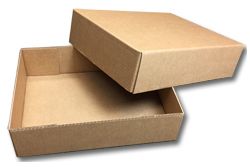 Click to zoom in
Box Type: Telescoping Box
Material: Corrugated Cardboard
Printing: None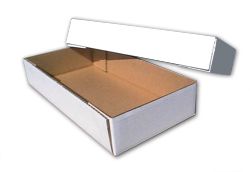 Click to zoom in
Box Type: Telescoping Box
Material: Corrugated Cardboard
Printing: Lithographic Laminate
Client: N/A