Five Panel Wrap
Five Panel Wraps or otherwise known as Five Panel Folders, are made from one piece of corrugated board, cut and scored and ship flat to the customer. This type of box is great to package your products then wrap the box around and seal it closed.
Five Panel Wraps are less expensive than their FOL – Full Overlap counterparts, and they are easy to tape together and very efficient in production saving time which saves money. Five Panel Wraps are used for a variety of products such as framed pictures, hockey sticks, guitars and more.
Ask your Cactus Corrugated Containers salesperson for more information on this style of box.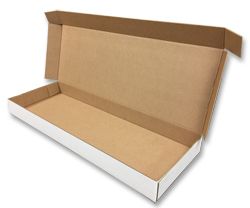 Click to zoom in
Box Type: Five Panel Wrap
Material: Corrugated Cardboard
Printing: None
Client: N/A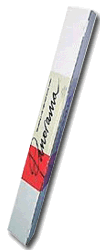 Box Type: Five Panel Wrap
Material: Corrugated Cardboard
Printing: 3 color flexographic
Client: N/A