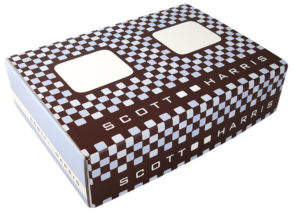 Everyone needs to utilize the available options for reducing running costs for a business. Customers and mail recipients expect their mail to be delivered fast. It can become a daunting task to figure out how to save on costs while maintaining the process's integrity. But, saving on shipment costs is among the leading way for big quantities mailers to lower operating costs.
When dealing with large volumes of mail, getting large quantity discount mailers is vital. In this article, we shall look at four top ways for lowering shipping costs while ensuring that the customer is satisfied.
Negotiate and Make a Deal with Carriers
When dealing with large quantities of mail you might want to strike a deal with carriers. The main aim here is to receive discounted rates instead of the regular price schedule. Negotiated shipping deals work because you can propose a comfortable rate without hurting your business or your customers.
Large quantity discount mailers will often indulge you by the sheer size of the shipment. You can try negotiating with several carriers until you reach a good deal.
Check your Package Sizes
In addition to the destination, determining shipping costs is based on two other main factors; the package's size and weight. Avoid using overly large packaging but instead use packaging with the exact dimensions of the mail. Using large packages for items that can fit in smaller boxes could end causing you higher mailing costs.
Alternatively, you can use packaging offered by the shipping company. This will save you extra charges that you may incur as dimensional fees. Packages provided by the carrier do not attract any such charges.
Try Sticking to one Carrier
Sticking to a single shipping company is an excellent way of creating a relationship. The benefit of being monogamous is to increase the negotiating power. If you deal with many carriers, you share the mail volume to each. You won't effectively bargain for lower rates when your volume of mail is not supporting your interest.
Get Insurance from a Third-Party
The benefit of using third-party insurance companies is that they charge relatively lower fees compared to shipment companies. If you are big quantities mailers, it can translate to significant savings with time.
Are You Ready to Save Some Costs?
When dealing with large quantities of mail, shipping costs contribute to a large portion of the operating budget. There are many ways to lower the shipping costs, as discussed above. The savings per shipment may seem low, but they make significant savings cumulatively.