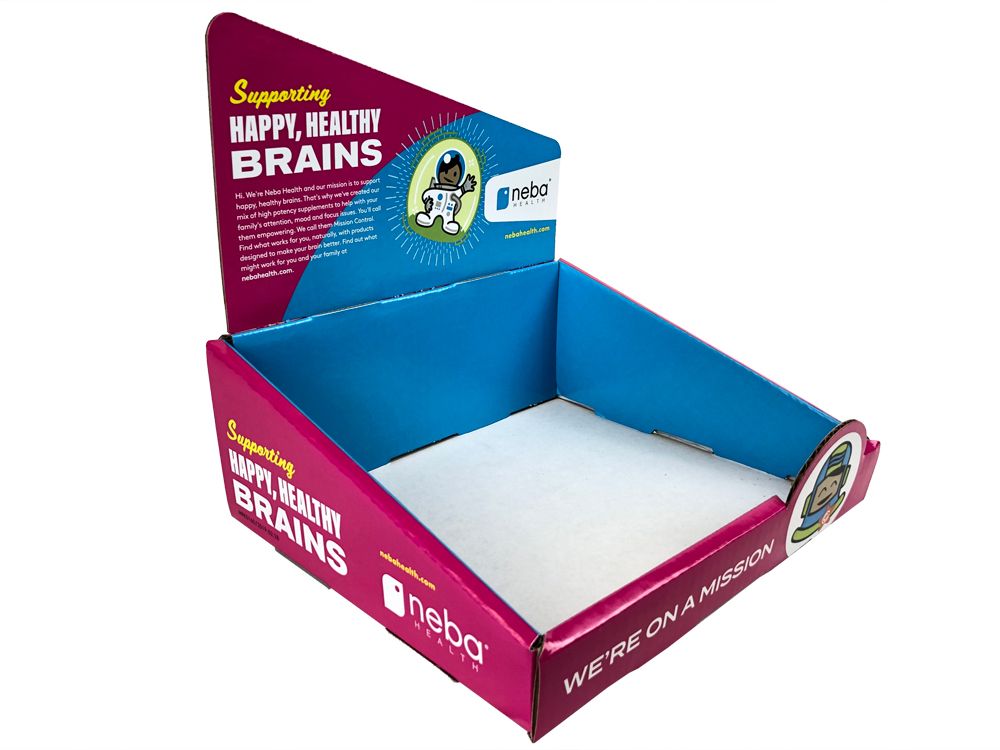 Once businesses dispatch their products to retailers, they often leave the issue of how they will be displayed up to the stores. However, with corrugated POP displays, there is more control over how these products will be seen by shoppers.
When designing a point-of-purchase display corrugated options tend to be preferred over alternatives like plastic and wood. This is because they are affordable, easier to assemble, environmentally friendly, and can be customized.
While they are an additional investment from the manufacturer or distributor of the product, there are good reasons to want to have corrugated POP displays used at retailers.
Attention-Grabbing
POP displays are made to distinguish products from what competitors are offering. They are their own separate display from normal shelves, making it easier to grab the attention of shoppers. They can be customized in a variety of ways to draw attention including using bold colors and incorporating interactive features. They can also be used to display additional information about the products than what you would find on normal shelves. This makes for a more engaging and informative experience with potential buyers that will entice them to give the product a try.
This is especially helpful when launching new products. Also, ensure the design matches the interest of the targeted market. For instance, colorful displays that are short are great for products marketed at kids as they will be able to more easily notice it and be drawn in.
Encourages Impulse Buying
Once the display captures the attention of shoppers, it provides an excellent opportunity to market directly to them. The attraction that draws them in will also increase the likelihood they will want to try the product. This is why such displays are best stocked with smaller-sized packages of the product. Discount pricing is a good complement that will encourage the shopper to choose this product as it is cheaper than other competing brands.
Easier Merchandising
Many brands employ merchandisers to go around stores and ensure their products are well displayed on shelves. Using POP displays can help cut back on the need to employ such staff as these displays are set apart on their own and thus unlikely to confuse store staff on where and how best to display the products on the shelf.
Positive Perception
When you have a well-designed POP display, shoppers will often get the impression that the product being marketed is also of good quality. This positive perception makes it easier to convince them to try the product without much prodding.