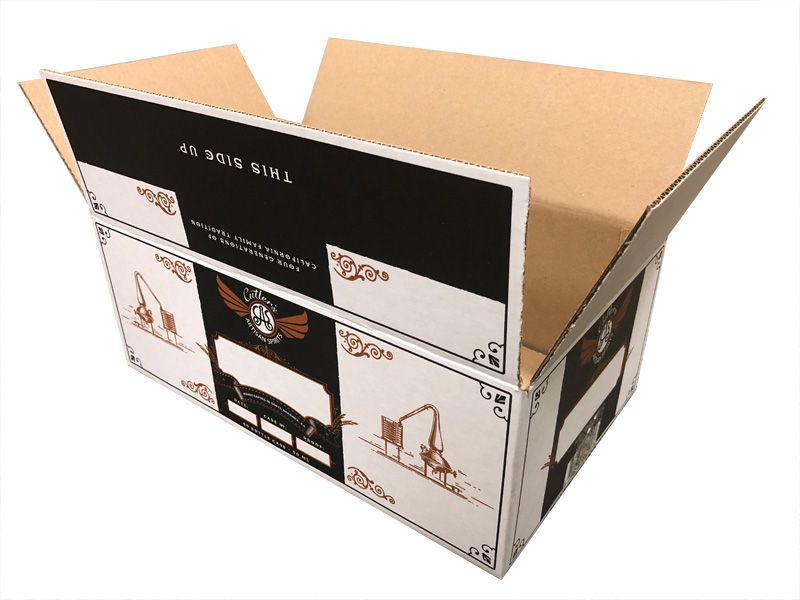 Cardboard box and corrugated box are common terms in packaging, but do you know what those terms really mean and why one may be more beneficial than the other? Whether you are looking to buy your wholesale corrugated box or wholesale carton for your shipping needs, it's important to understand which might be the best option.  
Buying wholesale corrugated box
For starters it is important to understand that when purchasing boxes or cartons, especially customized, it is better to buy in large quantities, otherwise known as wholesale. This is because when you buy a customized wholesale corrugated box or wholesale carton a lot of work is done to create the packaging from the physical design of the box to the exterior brand design. Once that front-work is completed, the heavy upfront costs will be attributed to the overall cost first. After that cost is paid for, the more boxes or cartons you purchase the less it costs the manufacturer who can then pass that savings onto you at wholesale rates.  
What is cardboard? 
Cardboard is a general term for any kind of board which is made from a pulp paper and can be varied in width. For example, a cardboard box can be made from paper as thin as a business card, cereal box, or something thicker. While cardboard is a common material it is often best for light-weight products and is often used as a product itself – such as in business cards – rather than shipping. Though it is a popular way to ship smaller items.  
Corrugated box 
Corrugated boxes are often used interchangeably with cardboard, however there are significant differences. For starters, a corrugated box is comprised of three layers. There are two outside layers – flat liners – and an inside rippled layer. These three layers provide additional strength and durability.  
Due the added strength of corrugated boxes, they are also easy to print on whether labeling for shipping or more likely creating branded marketing print.  
So, when you think of packaging your product, using a wholesale corrugated box is often important for heavy products and to keep your products safe. The durability provides additional protection from potential punctures, rips, tears, and even just the standard beating that shipping boxes can often go through as they travel from one location to the next.  
When it comes to wholesale cartons they are often best used in delivery of lightweight and local goods, or when they can be shipped in bulk within a wholesale corrugated box.