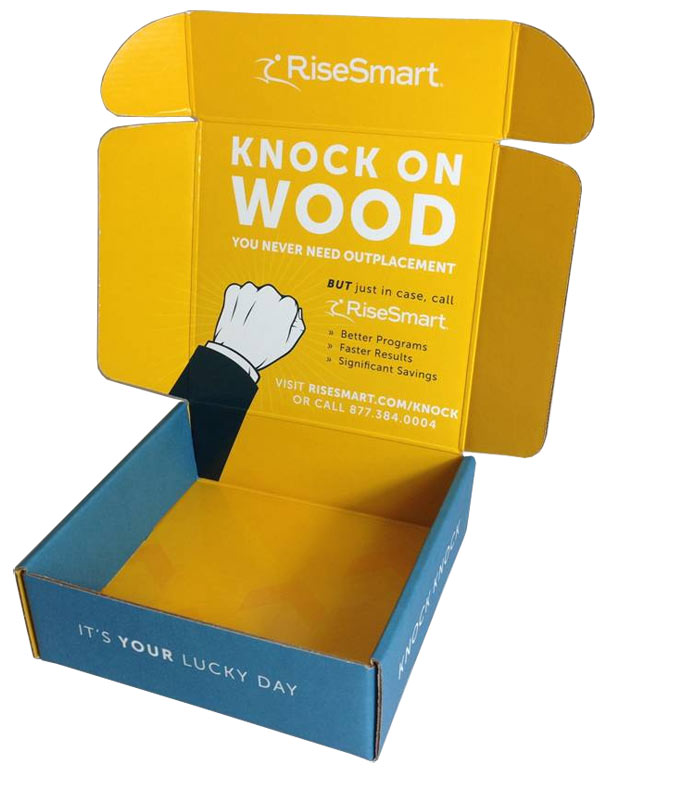 The truth of the matter is that the many successful retailers will set themselves apart, at least to an extent, with their company packaging. Just consider the favorite items you grew up with, for example, your first favorite pair of sneakers, then consider the packaging. Did anything stand out? Odds are that the packaging assisted in maintaining a consistent image, as well as reinforce the positive elements of product ownership. If you are sending items to customers' doors inside plain brown boxes, you are sending a message that you do not care about the packaging. If you do not care about the packaging, what will this say about how you care for your own products?
Brand Reinforcement Benefit
Each time a customer opens up a package which arrives to their office or home in custom mailer boxes, they're being greeted with a logo or image which reinforces a brand before they get their hands upon the product they've bought. It'll make it more likely that they'll relate the product with your brand name. As you expand your branding efforts, people only will have to see a reminder of the brand image, from a blend of colors to a similar phrase or image, to remember positive memories of products related to that brand.
Heightened Shipping / Shopping Experience
Occasionally the little things may make all the difference, and while opting to ship the products in customized printed cardboard boxes does not necessarily cost a much more, it may go a long way in creating a more interactive shipping and shopping experience for your customers. As a package arrives inside a custom box, it'll show a heightened care level on a merchant's behalf. It'll create an all-encompassing, more positive experience which not just augments the branding and packaging efforts, yet assists a customer in feeling like they're having a special shopping experience from beginning to end.
Printed Box that has a Logo
Developing a brand identity and ordering custom cardboard boxes that embody that identity is not always easy, of course. Most businesses cooperate with consultants to develop their logo designs and branding identity. And as it'll come to producing and customizing the boxes and dealing with a large quantity of mailers, it is better to work with a shipping box provider which offers a broad array of services and products which meet your needs. With efficient branding, packaging and marketing for your items, customers are certain to see the quality waiting in the box.