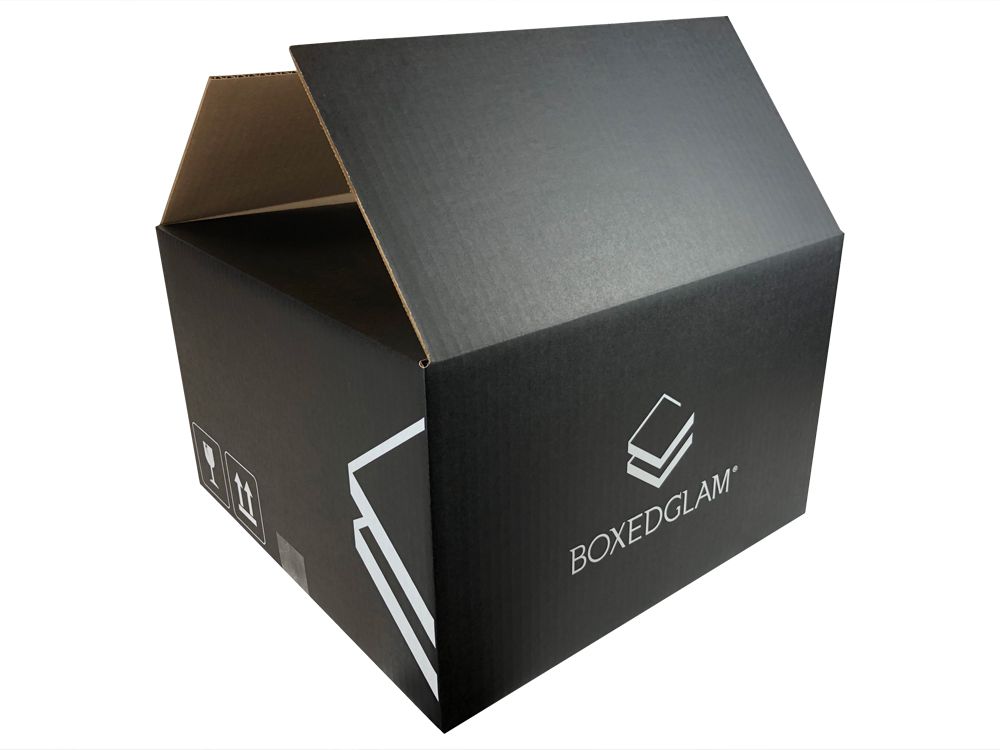 When it comes to customizing product packaging, it is typical to choose a base color and then customize writing, logo, and other features that will contrast against it. You may often see this on brown, black, and white mailer boxes that are used to display product samples or high-end products.
Keeping designs simple in this way is often recommended as it gives a more professional and memorable look. In some industries, being more colorful may seem attractive, but this aesthetic needs to be carefully considered and should match the product and what impression you want to make with potential buyers. Going for more neutral coloring offers more benefits, especially when looking to appeal to an adult audience.
Simplicity
White and black mailer boxes provide a simple background to work with. This tends to appeal to adult consumers who often find this simplicity more trustworthy and direct. It can also make for an interesting contrast where a graphic design or colorful writing is added. If you find in your market research the competitors are more focused on more complex colorful designs, going the neutral route may help to make your product stand out better.
Sanitary
This is especially true of white mailer boxes. White is often used for products that people would like to keep sanitary, like dishes and milk. It gives an impression of cleanliness and sophistication, so can often be seen used in electronics like smartphones and headphones. It is also often commonly used as the background color for cleaning products.
Boldness
Black boxes are popular for men's products like colognes and shaving kits. The color tends to impart a feeling of boldness and mystery. Another reason you will find black mailer boxes easily available in high-end gift stores for the display of such expensive items like jewelry. Like the color white, this neutral tone also evokes a sense of sophistication.
Luxury
The coolness of the black and white tones is also well-suited to giving a feeling of luxury. They are classic colors that complement just about any other shade, making whatever product that is being packaged give an air of elegance.
Both black and white provide a kind of blank canvas against which other colors can be added to evoke other emotions. For instance, pairing them with red adds a sensual connotation, while gold and silver will make the item seem even more high-end.