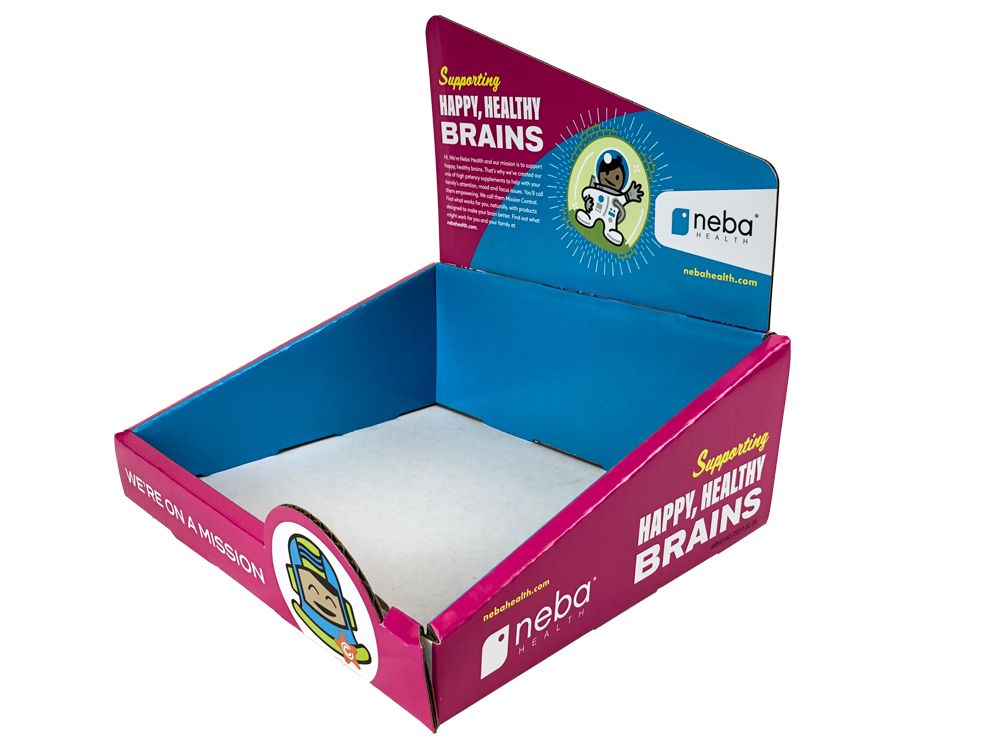 Counter displays are a great way of drawing the attention of people. Whether it is to have them pick a product sample or a brochure, they easily draw people in. With an eye-catching design and good placement, you can achieve your goal without having to hire a salesperson to attend to customers directly. Let's look at why investing in wholesale counter displays makes sense for your business
Wholesale counter display discounts
Like many other box products, ordering wholesale counter displays comes at a discount. This is because wholesale quantities are larger and attract a smaller price per unit. These discounts can be quite considerable making this investment low cost and highly profitable. This is on top of the fact that display boxes are an already fairly cheap marketing tool.
No Staffing
As mentioned, when you have a wholesale counter display attracting the attention of your target clientele, there is no need to have a salesperson on hand. You can even have simple instructions on the display to guide people on how to pick a sample or brochure. Providing some little guidance can encourage people to pick what you are offering. Without the need for additional human assistance, as with other marketing efforts, you can save a bundle and get a higher return on this investment.
Wholesale counter display ease set up
Like many other boxes, a wholesale display box will often come in a flat design when delivered from the manufacturer. Being flat makes it easy to transport the boxes, not just from the manufacturer, but also to the final destination where they will be assembled for use. These displays usually have a simple pop-up design that makes it easy to set up.
The flat-pack design means lower shipping costs as less space is taken up in the vehicle. It also means easier storage, especially if you have ordered a bulk quantity that you will not entirely deploy when delivered.
Customizability
Display boxes can be customized to a variety of colors, graphics, shapes, and sizes. They can be small enough to sit on a counter. Or large enough to be standalone like a booth. This versatility means there is a lot of flexibility that can be applied in their design. You can customize for use in just about any setting you think will provide the most exposure. This provides ample room for creativity in making the displays attention-grabbing and able to better promote your product or cause.