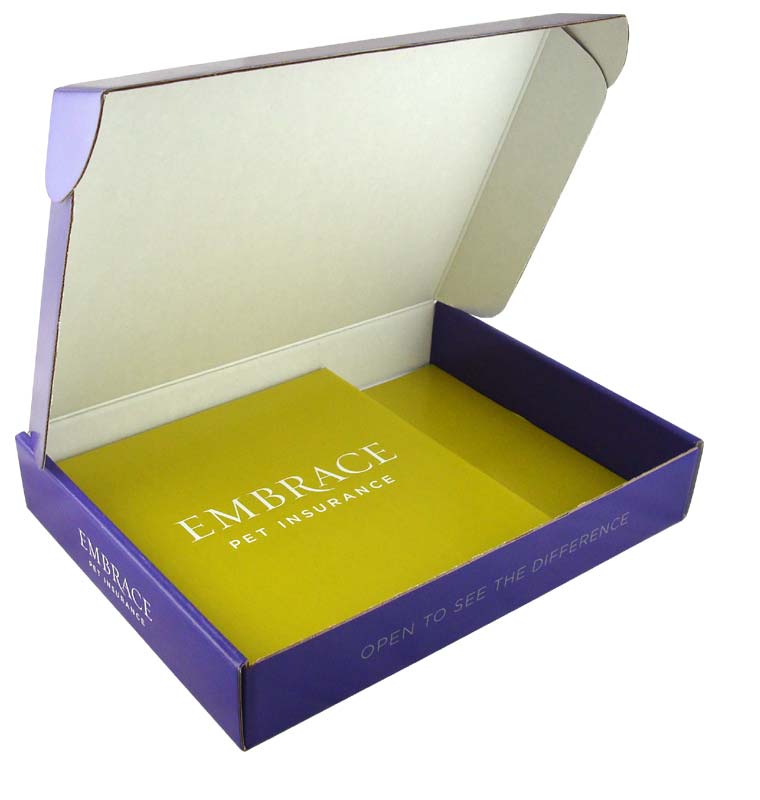 Using a custom mailer box means having a versatile, sturdy, and stylish, packaging material ready for direct shipping anywhere. Mailer boxes look excellent in any color, and they can be used as a gift box, an e-commerce packaging, and sometimes, as subscription boxes.
The good thing about the corrugated mailer boxes is they don't need a tape for assembling as a strip, or a sticker can accomplish the sealing purpose.
Businesses from all across the world are coming forward with advanced items daily that are intended to alter the way people, live, wear, as well as communicate. This is the reason, companies end up spending millions of dollars to have their products shipped using expensive packaging material. Boxes which often does not adequately protect what's inside.
Here's what your brand would get from using custom corrugated mailer boxes:
Brand advertising – You can get custom printed shipping boxes having the name of your company, slogan, logo besides some additional products and services which you might offer. These boxes are hugely helpful in reaching your brand to countless customers; hence, they promote awareness related to the goods and services which you propose.
Easy to assemble – It is effortless to ship mailer box and assembling your containers can be a straightforward job. For assembling, you just need to fold, snap, and close.
Unique packaging solutions – With the invention and introduction of new products in the market, competition is reaching new heights. Irrespective of the product's quality, its packaging does contribute a lot to its perception among many other brands. The custom mailer boxes can help you in getting the majority of the market share for your novel products.
Stylish and durable – When you want your products to arrive with an impact, using a custom mailer box usually does the trick. You will find mailer boxes in 1/16", E-Flute, B-Flute 1/8" and the thickness of the container are customized to ensure an extra layer of protection and sturdiness.
Build a professional image – Corrugated mailer boxes can help you achieve a professional branding. Regardless if you are running an online store, managing a physical shop, or from shipping items from your corporate office, packaging designs to meet with your company standards help establish a sense of a competent and detailed company.
Corrugated mailer boxes are not just ordinary containers for delivery, but they are excellent means of helping expand your business.