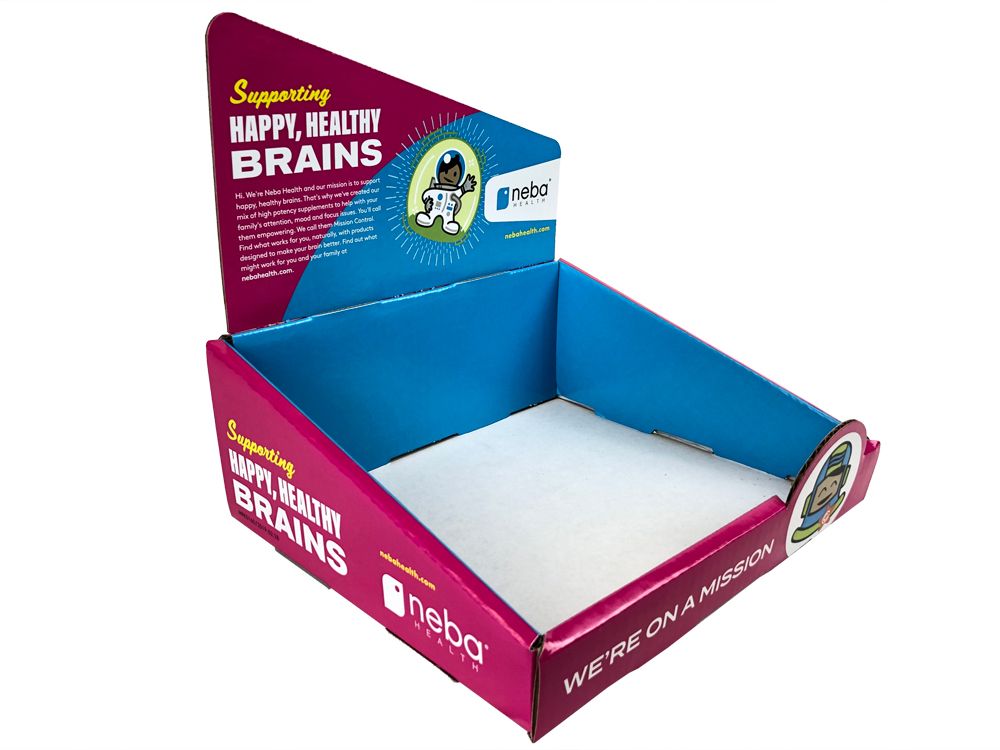 Display boxes are used in a retail environment made from suitable materials to store and display your products. But with the myriad of same looking display box in the market, it can be impossible to find an edge and make your products stand out. Having an active showcase material will not only give you an eye-catching and fresh display but also increase your sale and help grow your business.
Though most typical display boxes are made to stand out, the problem lies with too many of the same kind flooding and confusing customers. It scatters their attention, and a poorly designed display box is not likely to get the much-needed attention. Use these tips to reinvent your display box with an eye-catching design:
Create an Unexpected Design
With so many merchandises having the same look, it can be an advantage to create something that instantly catches the attention of your prospect customers. Building a good display starts with a vision and working on every detail to harmonize the design with what your company message and brand helps to personalize your marketing initiatives.
One right way of making an impact is to surprise your customers with a unique and carefully thought display box. Use eye-catching colors, a simple design, and a simple message to get the attention of the shopper. Also, keep in mind that your product competes for attention and should be your top-of-mind consideration. Using the highlighting and spotlighting technique ensures you get the market share you intend to have.
Keep Your Designs Fresh
It is always good to have display boxes that pertain to a particular subject. And an updated container box can generate attention which people can instantly relate to. Depending on your marketing concept, a right display box should resonate with your intended audience for better prospects of conversion.
Keeping a display box fresh also means making it simple and keeping it clean. Creating a good impression to your customers is one right way of keeping them glued to your product and generating good branding. But when getting the number of supplies for your marketing needs, it is always advisable to get a wholesale display box to save your company the upfront costs.
Reinventing your display boxes does not have to come at a cost. A reliable supplier, a good design, and a clear message always ensure you get the needed return-on-investment for your marketing efforts.