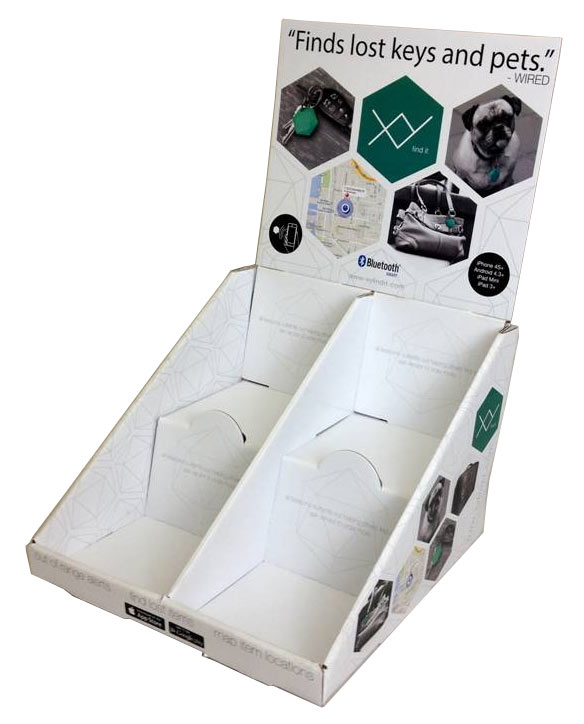 Finding a great cardboard display box is important for getting your products noticed while keeping them organized, especially when arranging small displays on a counter or tabletop. These displays can be extremely beneficial to your overall marketing strategy. Find out how to get the most out of your corrugated display boxes when organizing your products.
Create a Great First Impression
A retail display for your corrugated display boxes can draw the interest and attention of potential buyers who may have otherwise walked past your display. To get the best first impression, try to place your displays at the front of the store near the entrance. You should also consider taking your product out of its original packaging so that customers can get the best possible look at it. Depending on the cost of your item, you may want to have an attendant manning your cardboard display box in order to ensure that your products stay safe.
Use Your Corrugated Display Boxes to Create a Break
If you have your own retail store, corrugated display boxes can be a great way to provide a break for your customer in long aisles of products. By placing an attention-grabbing or striking cardboard display box within the middle of an aisle, you can provide a visual break while reminding your customers about the product and a potential special offer that they could have seen earlier in their shopping experience.
Choose a U-Shaped Display
Many business owners have learned the importance of choosing a U-shaped design when creating a product display. Think about it – a simple table is easy to walk by, and your customers may barely look at your products before moving on. A display that is U-shaped will hold your customers for a longer period of time, as people tend to respond to this design by subconsciously moving into the circle. A U-shaped partial wall for your display could be a great option to gain more attention.
Lead Your Customers
Your displays should also be used to lead your customers somewhere. This could be in the aisle where the products are actually displayed, or it could be to an attendant that is prepared to interact with the products to show customers how they work.
The fact that you are attempting to find a creative way to present your product to your customers says a lot about your business. A cardboard display box is a great method for presenting your product in a unique way, and you'll be sure to get your items noticed.