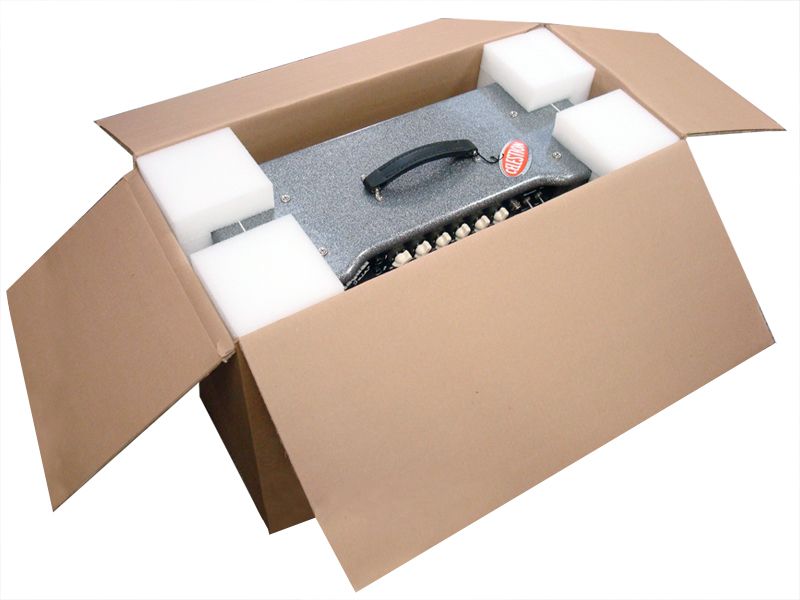 There is much more that goes into safeguarding the contents of a shipping box. The box itself is the primary external packaging. It needs to be able to support the weight of the contents and fully encase the product. It, however, often needs to be complemented by internal packaging material that will keep the contents stable and absorb shocks. Let us look at the different internal packaging materials that can be used to better protect your products while they are in transit.  
Shipping box packing peanuts
Packing peanuts are a loose lightweight material that is typically made of polystyrene and other recycled content. They come in a variety of shapes and sizes. They are used to fill up void spaces within boxes for shipping. They interlock and create a soft cushioning that works effectively in protecting contents from vibrations, bouncing, and other shocks.  
Shipping box inserts
Also, referred to as separators, this type of internal packaging is used to stabilize items within a shipping box, keeping them from bumping into one another. Their specifications are usually tailored to the dimensions of the product, so they prevent movement within the box. When made from corrugated cardboard, they are a useful, affordable, and recyclable packaging material typically used for breakable items.  
Molded foam
This packaging is custom fitted to the product being packed into the box. The product is inserted in the foam before being placed in the box. Due to its customization, it is highly effective in protecting items while in transit. There is no need for additional padding. However, this also means that it is not likely to be reusable and is made from material that is not recyclable or biodegradable.  
Shipping box wrap
There are several types of materials that can be used to wrap products when packing them in shipping boxes. The most common is paper and bubble wrap. Paper is used to help stabilize the items within the box. It can be wrapped around items or crumpled and stuffed in between items and the walls of the box. It can also be layered at the bottom of the box to provide some additional shock absorption.  
Bubble wrap offers a more cushioning effect thanks to the many air cushions created in its design. These air cushions provide extra shock absorption that helps protect fragile items. They are usually wrapped around the items when packing the box. Since they are so effective at cushioning items, there is no need to use additional padding. While protecting products, they remain lightweight enough not to impact shipping costs.