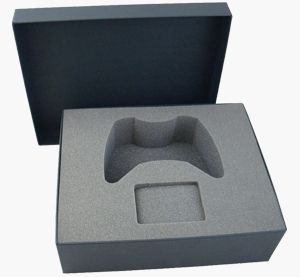 When developing packaging designs for products, safety and presentation are key considerations. Box inserts are often incorporated in these designs because they help to achieve both goals. However, given the additional cost, it can mean the business will have to add this feature, though some may not feel it is necessary. Here are some of the top reasons you should consider investing in this packaging solution.  
Box insert affordability

While adding a custom box insert to your packaging design will up the cost, this impact can be minimized by choosing plain designs. Even plain designs can give a luxurious feel to the product so it should certainly be considered. If you order your packaging materials in bulk, you will also likely enjoy further discounts when inserts are incorporated.  
Box insert style

Inserts are a terrific way to enhance the packaging of your products. They can be customized in a variety of ways to ensure that they do not just secure the product, but also provide a stylish presentation that is sure to impress buyers. They often make for a more appealing visual impact than using bubble wrap or wrapping paper to secure the items. The aesthetic they create can be capitalized on to make a good impression and nurture brand loyalty.  
Box insert messaging
Box inserts provide an additional surface on which to communicate messages to consumers. They could be marketing or promotional messages that help to reinforce the image of the brand in the minds of consumers, or even just instructions on how to correctly use the product. Printed inserts are a wonderful way to communicate with customers, allowing you to share important or even fun information that will make their utilization or enjoyment of the product more fulfilling.  
They can also be used to run promotions and notify customers of new products the business plans to launch. Many businesses will incorporate small samples of new products for existing customers to try. They may also include communication channels like QR codes to social media platforms and online questionnaires where customers can give feedback. This can aid in both marketing and product development efforts. 
Unboxing experience
Inserts make it possible to enhance the appearance and presentation of your product to clients. The unboxing experience now plays a big part in encouraging satisfied customers to share their enthusiasm for a product. They often record the process of unboxing the packaging and share the experience online. Printed inserts can include colors, imagery, and messages that make this presentation more exciting. The choice of design should match the type of product and meet the expectations of customers.