When consumers walk down the shopping aisles, many products are laid out before them. Some blend in with the crowd, while others pop out and capture their attention. Many roles come into play such as product recognition, colors, shelf location, and product packaging. Emphasize to consumers that what they're getting is the best of the best by incorporating setup boxes atop retailer shelves.
A setup box or rigid box adds a sense of value. When you have high-end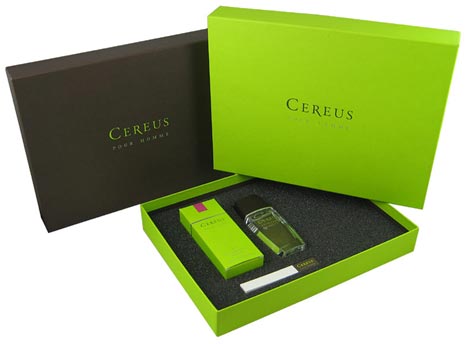 products such as cosmetics, specialty wine, jewelry, electronics, you will want to complement what is inside is just as fancy as what is outside. When great detail and effort is implemented for the setup box, its interior content is perceived as just as important.
A fancy box is a beautiful package in itself. Its walls are strong, with high quality plain or printed paper wrapped around outside. Its glossy or matte flat paper finish is smooth to the touch. The 4 color graphics image and text are aesthetically pleasing. Embossed and foil stamp text add that special final touch to these fancy boxes.
The box shape and cut involves a lot of great details. The lid on top may open and close partially by using special bonding glue, paper or ribbon hinges. A box can encase another interior box; opening and closing just like dresser drawers. The drawers may have another fancy box detail by placing pull tabs or magnets onto the drawers.
Each box is custom made for each unique product. Each custom setup box dimension is precise to each merchandise. It may be tiny, triangular, star, or round but the products are encased perfectly. Custom setup boxescan be created to be a staging prop. Also, interior inserts can be part of the complete final stage package.
Finalize your top of the line products by incorporating setup boxes through Cactus Container. Stage and highlight your product. Compliment your merchandise with rich, smooth high-quality boxes. Design and build your custom setup box with Cactus Container. They can help you run quotes, fulfill on time deadlines, and answer any other questions you may have.