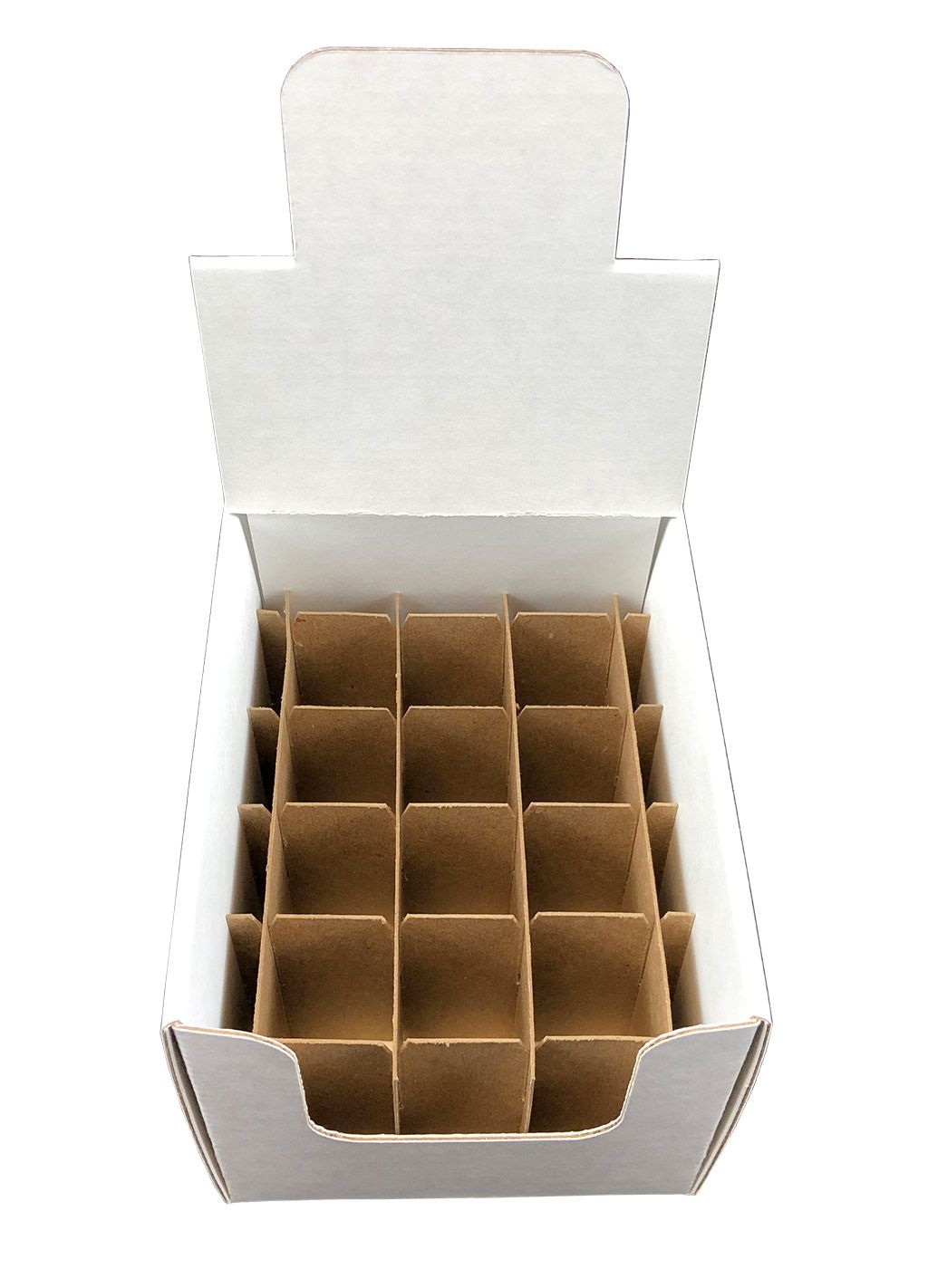 In these times of stiff business competition and economic belt tightening, companies are scrambling to find ways to stretch their operating funds and increase revenues. One important method for achieving that goal is through effective shipping methods which is particularly vital when products are sensitive and prone to damage through the shipping process. Product loss through shipping damage can quickly erode profits via replacement or reimbursement expenses.
Chipboard Dividers – Prevent Damage
Chipboard partitions are an effective means for damage prevention. Products made of glass, metals, ceramics, etc. can be easily marred and broken while being shipped, which can significantly reduce the value or negate sales altogether. Using custom made chipboard dividers to separate products prevents movement, collision and damage, protecting product integrity and value. They are extremely adaptable and ideal for use with glass bottles, automotive products, delicate technology, food products, cosmetics, ceramic home décor items, sensitive pharmaceutical items, etc.
Chipboard is made from 100 percent recycled mixed waste paper stock which can also be recycled after use, making the use of such dividers an environmentally smart choice. Chipboard partitions are often preferred over corrugated dividers because they contain less dust and are generally cheaper. They are also lighter, thinner and possess a greater density than corrugated paper.
Customized Chipboard Dividers
Chipboard dividers can be customized according to individual specifications to meet product size and packaging shapes. Customization can include various aspects such as caliber thickness, various finishes, special features including half-moon, 'S' and 'V' notches and locking dies for more precise fitting and better protection. Customer logos and desired messages and symbols can be printed on chipboard partitions for added advertising and instructional effectiveness. An advantage of using dividers is that they come already assembled and collapsed for ease of opening and placement.
When you need to protect your precious products from the ravages of moving and shipping as well as save packaging expense, standard or customized dividers made of chipboard are an excellent choice.