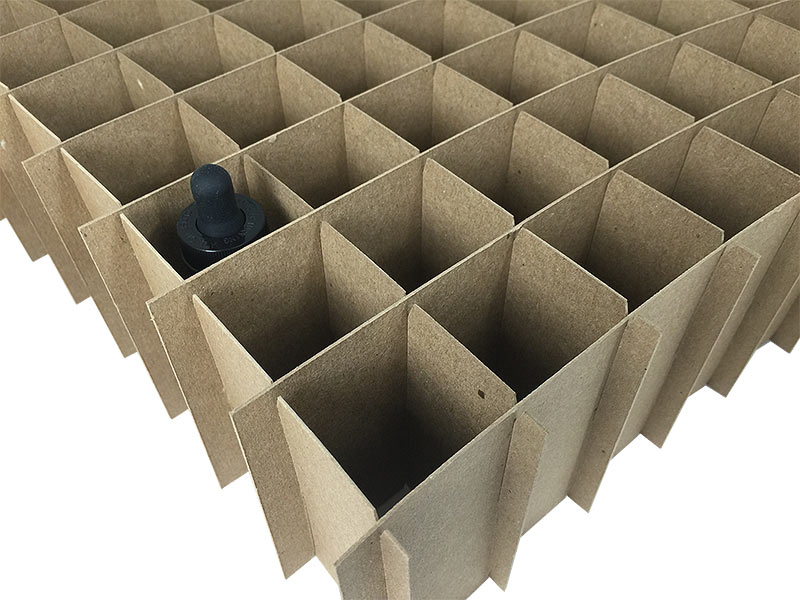 According to Inc.com, 95% of all products will fail within one year of launch. In order to survive, new items must stand out from the competition. Even established items must be distinct, as even excellent products may become crowded out of a marketplace if customers get bored with them or become impressed by flashy redesigns or campaigns by rival companies.
Some obvious trends in packaging have come about within 2016 which are expected to continue on through 2017. One significant one is that of minimal packaging. An increasing amount of manufacturers and businesses are discovering the value in minimal packaging for products. Most luxury brands have discovered elegance and sophistication in simplistic designs, like solid packages that have a small logo. Besides generating a more attractive end product, this packaging approach will take the clutter out and place the logo front and center, in which a customer always recognizes and sees it for the quality it'll represent.
Box Dividers/ Box Accessories
Utilizing intersecting sheets of cardboard material, box accessories like dividers will create different compartments inside a bigger box. Dividers and fiber partitions are ideally suited to assist in a product maintaining a specific position or to cradle objects that are fragile.
Eco-Friendly Packaging for Retailers
It turns out that many individuals actually do care about our environment. Also, they have concerns about the practices companies use in their marketing and manufacturing processes. Eco-friendly retail packaging allows customers to know that they're taking measures to decrease their footprint on the earth. They'll feel good about purchasing products they know are becoming responsibly sourced.
Ol' School
Customers like to revisit the old days with items which are packaged to appear like they did in the past. This nostalgic approach to packaging has increasingly been a popular trend for 2016, and it's expected to rise throughout 2017.
Handmade
Brands which utilize small batch packaging, or the ones that are made with crafty designs also are getting noticed. Customers like to buy products which seem more authentic and "personal". It'll translate to the use of fonts which appear like actual handwriting, or hand-drawn graphics and print.
Personalized
Assigning various products a name, mood, or additional characteristic includes one way to provide consumers personalization. Packaging designs that are personalized are expected to increase in popularity in 2017, because of the success of such campaigns by mega-brands like Coca Cola.