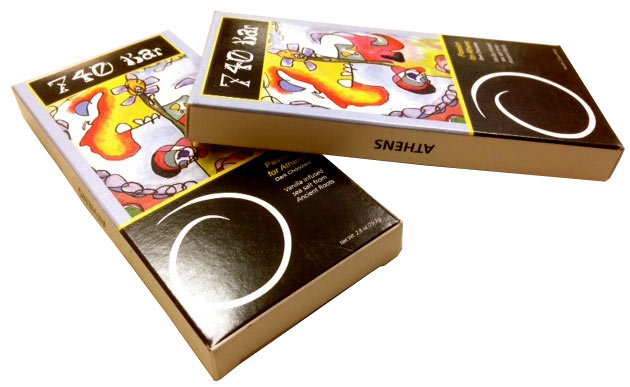 Packaging will be more than merely a wrapper or box containing your products – it also is one of the most efficient tools you have that can sell your product. Customized printed boxes such as folding cartons are a simplistic, but amazingly successful packaging option, permitting companies to package their items in a versatile container which easily is illustrated with a broad array of design selections.
Packaging will perform several functions. It'll keep products secure and safe in stores and in transit. It'll grab customers' attention, assisting products in standing out. It'll offer directions and crucial details that have printed graphics or instructions. Also, it'll help businesses in building their brand identity.
Printed Foldable Boxes Variety
Printed foldable boxes offer a variety of benefits for businesses using these customized printed boxes to market their items. To begin with, they are an eco-friendly option. Most paperboard utilized to make folding cartons is comprised of recycled materials. In addition, folding carton makers constantly recycle scraps from the process of manufacturing. One poll by Nielsen reports that 55% of global consumers online are more willing to buy items from businesses dedicated to making positive environmental or social impact. As the general public becomes more aware of environmental issues, utilizing sustainable packaging may aid in generating goodwill for your business.
Printed Foldable Boxes
One other important advantages of using a high volume of custom printed boxes is that they're extremely amenable to sharp graphics and color. A few packaging mediums are less conducive to color and graphics, and result in restricted design choices or final products which are of low quality visually. As you utilize folding cartons, designers have the ability to utilize a broad array of colors and print clear, sharp designs on packaging. It'll enhance the appeal of the packaging, and make it more attractive to customers.
Folding cartons are simple for a designer to tinker with, offering a lot of choices to make a customized printed box for your items. Folding cartons may be created in a number of sizes and shapes, and clever aspects such as windows and hanging tabs may be incorporated into a design. Designers also may pick the kind of paperboard utilized for packaging to address practical needs, like resisting moisture.
Also, folding cartons may offer sturdy storage for the items, as some of the heavier kinds of paperboard are very resilient and able to ensure your items arrive on store shelves, and at a consumers' home, in correct condition.