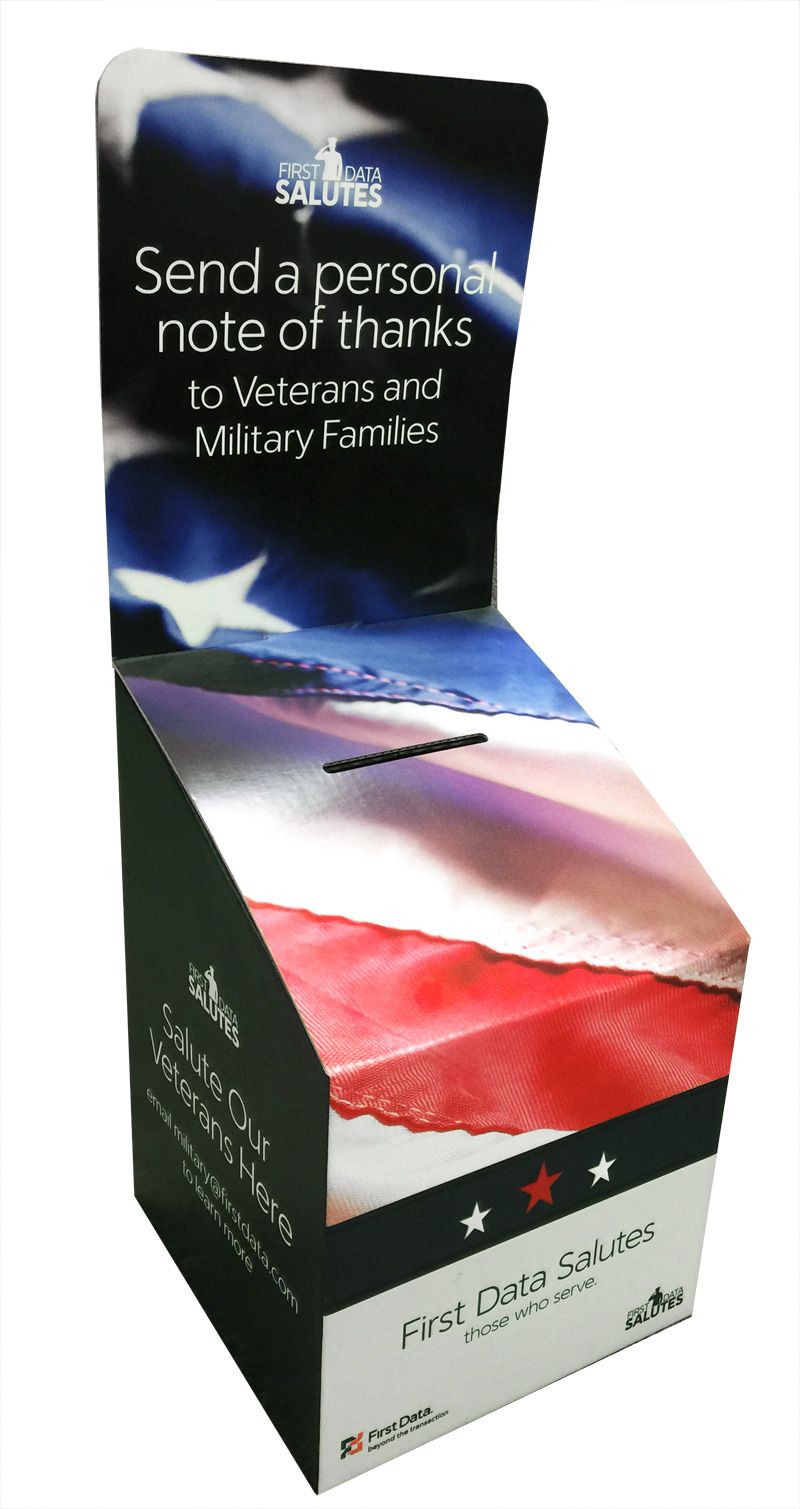 Are you experiencing problems organizing a vote in classrooms, at town meetings, or at your workplace? A corrugated ballot box is the perfect solution. The affordable cardboard displays come in countertop and floor standing models to work appropriately for all situations. Utilize the stands to conduct voting at the town hall, hold classroom elections or as an employee suggestion box. The ballot boxes are extremely affordable, permitting buyers to purchase in large quantities if needed. An abundance of storage space is included inside these boxes, and suggestion cards can be sold separately if necessary. Utilize markers to color the displays or you can decorate the sides of these boxes to provide a special flair.
Wanting to gather information of possible customers at a trade show? A corrugated ballot box is the perfect option! A floor standing ballot box is the perfect height for individuals to insert forms at the top, and its design permits them to completely fold flat. Easily transport the affordable ballot boxes from venue to venue, without having to waste precious car storage space. With so many individuals visiting your trade show booth, it might be challenging to talk to everyone. Gather information using a suggestion box to obtain emails and addresses to add individuals to an online newsletter or mailing list. You also could use the lead boxes to gather entries to contests and raffles!
Corrugated Ballot Box
Use the corrugated ballot box for offices and schools, too! Organizing elections is simple with these boxes. You can custom label every voting box in order for participants to know precisely which option they're selecting. Also, some of the displays have pockets to store brochures, suggestion forms, and educational pamphlets. Teachers also can use them as a complaint or request box. Students may voice issues or concerns with others they do not necessarily want to state aloud. Make the students feel more at ease in an environment in which they know they're able to voice complaints if needed.
As emails are a discreet method of voicing a concern within an office setting, they'll take away the capability of remaining anonymous. Comment boxes are great forums in which employees may raise issues, offer credit to other workers, or share general ideas without having to be identified. At the end of each month, managers may then go through boxes and address the whole team either through a meeting or in an email, so individuals may have an honest and open discussion about workplace issues.