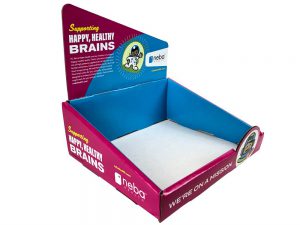 When you have a new product you are trying to market, you have to think of creative ways of getting consumers interested. Pop-up displays are an old school yet highly effective option that can work well in capturing people's attention and boost sales. Here are a few reasons why they are worth considering.
Pop-Up display appeal
Every store will arrange products according to category. This means that each product will be grouped with competitors offering the same thing. When you have your product displayed in pop-up displays, it offers a chance to have it stand out from the crowd. This distinction is more likely to draw the attention of customers, more so than if it was just on the shelf, next to rival products.
Answer questions
Having a dedicated display for your products allows you to customize them in a variety of ways. You can offer useful information about the product and why shoppers should try it. From promotional videos to details about its health benefits, having a wholesale counter display gives a chance to answer queries even before they are asked. Ensure that whatever salespeople you have manning the display are knowledgeable on the product and the company to ably answer any questions put to them.
Pop-up display entice buyers
A colorful display that is well-positioned within the store can do much to entice shoppers to add the product to their cart. Especially if it comes off as a special offer they cannot afford to miss out on. You can offer it at a discounted price, emphasizing that it is a limited time offer. alternatively, use the displays to offer free samples. Once customers try and like it, they can then be directed to where on the shelf to make a larger purchase.
Brand boosting
With the right design of the display, you can do much to make a good impression on your brand. This can help to boost sales of both older and new products. Ensure that whatever design you use is in liken with the brand's values that you wish consumers to identify with. Whether it is minimalism or boldness, it should tally with what your company stands for.
Pop-up displays transport
Displays are built for easy assembly and disassembly. This makes them easy to transport from one location to another. This is handy when you want to relocate your display to more advantageous locations and when repeating a campaign. Therefore, whether it is setting up for a trade show or in a supermarket, the work involved should be easy given the lightweight nature of the displays.