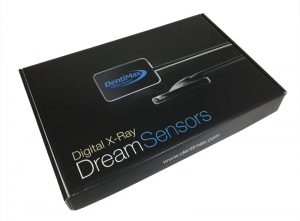 When your business involves supplying customers with physical products, presentation matters. These days, people have increasingly taken to shopping online, so businesses have had to add shipping boxes to their inventory to facilitate safe delivery. While plain brown cardboard boxes may suffice, many are opting for custom printed shipping boxes. This option may seem a greater investment, but there are several benefits attached.
It is more affordable than you think. Custom jobs will naturally be costlier than plain options, but not by much. This is especially true when you time the purchase correctly and shop around. The pricing on paper products will fluctuate over time, so waiting for when the market is down will help secure you better pricing on your next custom shipping box
Doing some comparison shopping amongst box makers in and outside your area can also help. Note that bulk orders also tend to come with discounts. Consider your storage space and budget to figure out what maximum level you can order to enjoy such discounting.
It can help optimize shipping costs. When you have custom shipping boxes that conform to the shape and size of your product, you can save much on shipping. It means less bulky packages and even less spent on stuffing to protect the contents from rough handling and other damages.
For businesses that cater to larger orders, it is ideal to choose sizing dimensions that allow for as much product as possible to be accommodated on a pallet. This can cut freight costs hugely.
Protect delivered contents. When products are securely contained within packaging, they are less likely to suffer damage during transit. Some level of shaking and rough handling is likely to occur, especially when the package is to travel long distances.
When using a custom shipping box, the contents will fit better inside with just enough space to accommodate internal packaging materials, be they newspaper, packing peanuts, or inserts.
Market your brand better. Custom printed shipping boxes offer a good opportunity to publicize your brand. You can easily display your company logo, tagline, contact details, or even a QR code on the box to let people know about your business and its offerings. Custom print designs can even include imagery that will capture the attention and imagination of viewers.
Conserve the environment. Corrugated shipping boxes can be made from recycled materials. This does not compromise their strength at all. This type of manufacturing is good for the environment as it means less need to source for virgin wood and less waste. Even if not recycled, these boxes will easily decompose, without leaving much carbon footprint.