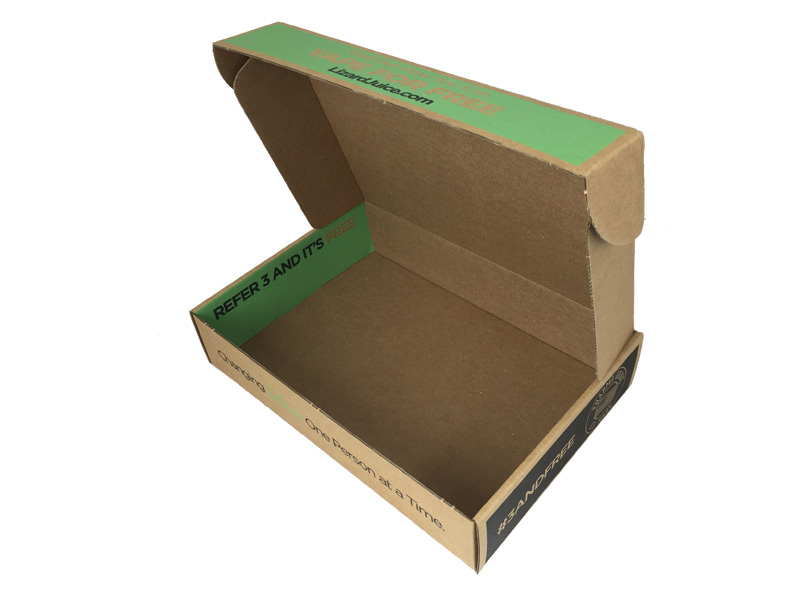 Commonly used to pack items of different shapes and sizes, mailer boxes are preferred for online sales of retail products and promotional items. They provide an attractive and functional packaging material that you can open and reclose without damaging the box itself.  You can customize the boxes to hold different products. When using cardboard mailer boxes to package products, there are various things you should consider:
Size of the Box
Depending on what types you are packaging, you can choose a size that fits the items with ease. The size should not be too large for the items to leave much empty space, which could make the items knock against the walls of the box. This can damage the products being shipped. Also, you should not have a smaller size that forces you to squeeze the items to fit. Having the right size ensures that you safely ship the products and they arrive in good condition.
The Number of Boxes
The number of boxes you need depends on the items you expect to package. If you are planning to ship a large lot of products, you need to get an appropriate number. When ordering the boxes, make sure you have some allowance for any possible damage to the boxes. Have a little bit more boxes than the number of items you will be packaging. This ensures that in case some pieces are destroyed or rendered unusable, you don't find yourself with insufficient mailer boxes.
Types of the Boxes
There are different mailer boxes you can use and the one you choose will depend on your packaging goal and the items to ship. You can have mailer boxes that you can use as they are or even have some that you can place inside the regular cardboard shipping boxes ensuring a first-class unboxing experience for the customer. It's also possible to have custom premium mailer boxes that are designed according to your liking. You provide the details to the designers and they make the boxes based on that information. You can even have your logo printed on the boxes or other special design features or details that you need to be added to the packaging material. The large quantities mailers can be used to provide the traditional brand packaging solutions or offer a custom brand packaging experience. Your products will be shipped safely to the recipients while also ensuring that the customer loves the package designs.