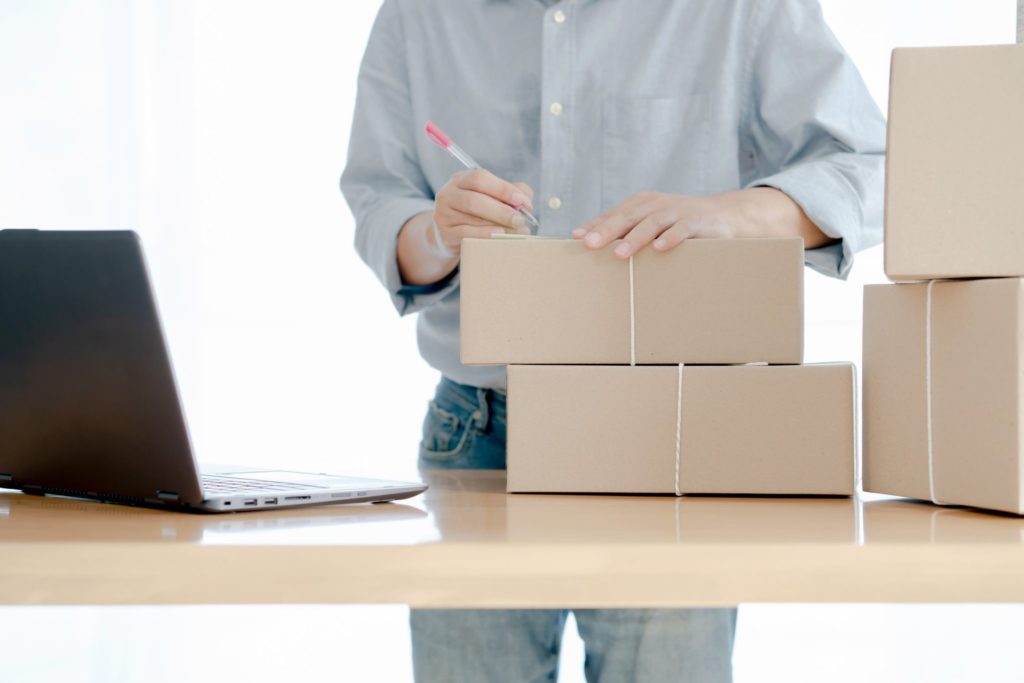 It can often help when you can access shipping boxes cheaply or for free. The quality and desired specifications may not be up to the standard of what you would get if you bought customized options from a box maker. However, it can be a helpful measure when you need to cut shipping costs.
Visit Local Stores
Most retail stores take delivery of merchandise in shipping boxes. The more often they receive deliveries, the more boxes they will have for disposal. Get there early or simply ask when they will put out the boxes so you can pick what you want. Some stores may charge a small fee, but many do not. There is also the chance you may find the boxes have been damaged, possibly during transit or unpacking. You need to assess the damage to see if the box is still viable for reuse.
Check with Shippers
Shippers like USPS, FedEx, and UPS do offer some level of free shipping materials that can include shipping boxes. You make your inquiries online or visit a local branch to find out how much you can get. If the items you are shipping are however heavy or fragile, these materials may not be the best option. They tend to be flimsy and best used for commodities that can withstand a little careless handling.
Comparison Shop
If you need a more tailored option, then you will need to buy from a shipping box supplier or manufacturer. To secure the best deal requires that you do some comparison shopping. This means you first need to identify suppliers in your area and request a quote. You will need to send them the specifications of what you want and possibly wait on a sample to be sent. Do not be afraid to seek quotations from suppliers that are far away. Many will offer free shipping even out of state so you lose nothing by asking them to give you a quote.
Order in Bulk
Keep in mind that the best pricing comes from being able to buy in bulk. If your business has a strong need for shipping supplies due to a high level of orders, you should consider a bulk purchase that will save you a good sum in the mid to long term. Just ensure you have enough storage space. Given that boxes for shipping are typically made of cardboard, they can be flattened and fit in even small spaces.