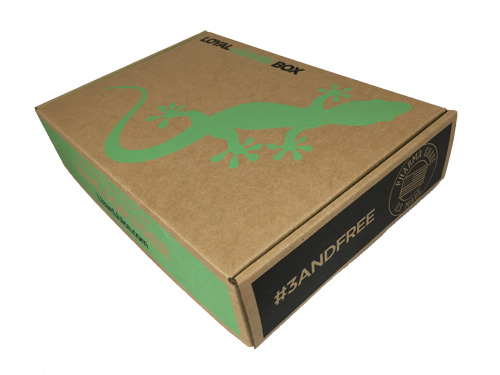 Kraft mailer boxes are an interesting choice of packaging thanks to their ability to self-lock. They are also more rigid, providing firm protection for box contents.
These highly functional boxes do have an attractive and professional look to them that makes them well suited to packaging high-end items. They are also often paired with custom inserts that provide good stability and aesthetics. Here are some good reasons luxury stores should add this to their packaging materials arsenal.
Customizable
Mailer boxes can be easily customized in terms of dimensions. A good box manufacturer should be able to create boxes to whatever size specifications you desire. This is good for product packaging and imparting a good impression on clients who appreciate proper presentation when unboxing.
The box can also be finished in a variety of colors and other design features to make it more attractive and provide a branding platform. Decorative mailer boxes should be appealing to the eye without being ostentatious. Work with your box supplier to develop a design that is in keeping with this class of products and clientele. The somewhat sophisticated look of mailer boxes makes them great for luxury and gift packaging.
Shipping Safety
As more businesses go the online route, so too does the luxury end of the market. Keeping up standards at brick and mortar outlets is a must. So when you have shoppers that are picking product online, you must ensure their shopping experience is just as delightful with the delivery of an impressive-looking box that carries their purchase.
Mailer boxes are highly discreet and stylish. They are also easy to seal and provide good safety. You can be assured of your product remaining in good condition until it arrives at the buyer's destination. Make use of quality inserts to further stabilize contents and reduce the risk of anything fragile being damaged.
Environmental Benefits
Today's shoppers are more discerning and pay strong attention to the ethical values of the businesses they frequent. Kraft paper is a biodegradable material, making boxes made of it just as environmentally friendly. When Kraft mailer boxes disintegrate, it results in a much smaller carbon footprint and demonstrates a concern for the environment we all share.
Kraft paper is made of wood pulp from sustainable sources. Manufacturers often use trees that are too old and those that are imperfect for this production of brown paper. It can also be made from the same recyclable material. Whatever mix that is used, it still results in a strong and quality product that has been responsibly produced.