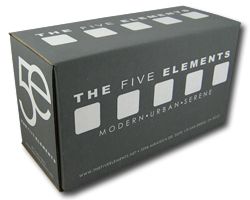 It comes as no surprise that custom boxes are not a top priority for small businesses. Many start out on shoestring budgets that do not easily accommodate anything customized. Their founders will try as much as possible to limit expenses so that they can start earning a profit early on. However, this approach, however financially logical as it sounds, it may be doing more harm than good to your business. Here is why you should consider custom packaging for your business.
Custom boxes can boost sales
In the US custom boxes help give the perception that a product is of high quality. With good branding, these boxes leave a better impression on observers and recipients than when a box is plain. When people see more of the branding on the packaging, they become more inclined to try out the products or buy them for others. This helps to boost sales, which is what all small businesses should be looking to do.
US custom boxes are affordable
Although custom boxes do give the impression of superior quality than those that are plain, it does not mean they are expensive to order. Shopping around from different box makers will allow you to figure out what deals there are to be had. Many provide even design services for free so that you can more affordably come up with a unique design that will allow your brand to stand out from the crowd. Always ask about bulk discounts which can be substantial.
Custom boxes can reduce shipping costs
This can be very helpful to businesses that have distinct products that are typically bought in small quantities. You can have your boxes customized to exactly fit the dimensions of the orders you usually receive. The better a fit the box is, the lower the shipping costs you would have to deal with. Especially if standard-sized boxes are usually bigger than you need. Given that shipping costs are pegged on sizing and weight, cutting down on sizing can ensure lower shipping costs.
Custom boxes support marketing efforts
Brand custom boxes with logos, slogans, business URLs, QR codes, and other information that will help market your brand. You can even use it to tempt people into looking up your social media or visiting your e-commerce site. The more attractive the packaging, the more impressed people will be with the brand and want to see the products they offer. It can also encourage those that are ardent social media users to record unboxing experience videos.  This can further boost marketing efforts as well.