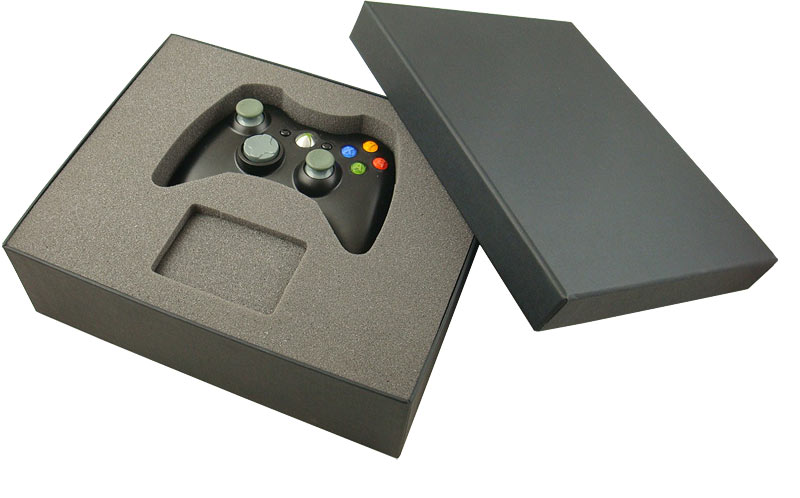 A branded packaging experience involves carefully selecting shipping and packaging materials that will provide the best presentation for your product. From custom box inserts to the actual box your product is sold in, these elements all add value for your customers as well as your business, as you'll be able to create a memorable purchasing experience.
Custom Box Inserts Play a Big Role in Branded Packaging
A custom box insert will wrap around your product to keep it safe during transport and before it is sold, protecting it from damage. Even though the insert takes up a vast majority of the inside space of a package, many companies fail to consider that it can be a vital part of the branding experience. Regardless of whether you use cardboard or custom foam inserts, never pass up the chance to make an impression on your customers. Choose a color that will match the rest of your packaging, or place your logo or seal on the insert in order to make it stand out.
Other Ways to Offer a Branded Packaging Experience
When it comes to offering a complete, branded packaging experience, a custom foam insert won't be enough to do the job. There are many other components that you'll want to consider:
Shipping boxes. If your products are being shipped in a sturdy, brown box, you'll be sending the message that you simply want to get the job done. Your shipping box is a great opportunity to wow your audience, so you'll have to weigh the cost and visual aesthetics wisely when choosing your boxes.
Tissue. Many products are wrapped in tissue paper, creating an extra element of excitement, mystery, and surprise to your customers on the receiving end. You can brand tissue paper by choosing a certain color or investing in a custom printed option.
Promo materials. Many businesses stick some promotional materials into their packaging in order to encourage customers to shop with them again. If you want to get the most out of this method, personalize the promo materials so that you are sending something that will likely be of interest to each individual customer.
Samples. Once you know a little more about your customers, consider adding a sample to your packaging in order to introduce them to new products.
Is your packaging doing enough to adequately represent and market your business? If not, you need to be taking some steps to create a high-quality branded packaging experience.