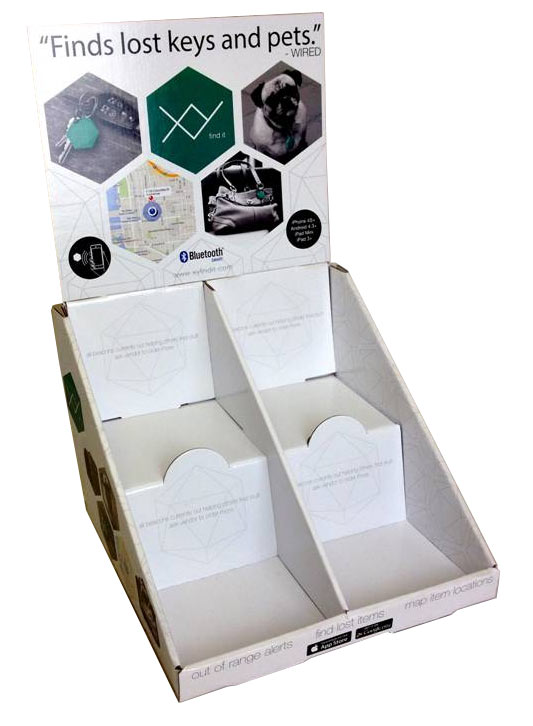 High-end stores are more than just known for its opulence, but they are beacons of marketing attracting the affluent customers who are willing to shell thousands for a brand. If you happen to be one of those emerging products competing for an audience share, the only way to get ahead is to create a display box highlighting your brand and making your products stand out.
A POP display can provide your product with dramatic visuals enticing shoppers to go and have a look at what you are offering. With high-end shops in premier malls, creating a boutique display that either complements the interior or contrasts with the inside architecture of the building will not only spruce up the retail space but arouse interest among shoppers.
Creating an Interior to Get People to Purchase
There are many different approaches to retail design and a store layout that effectively sells. The most common strategy is to create a focal point which captivates the attention of strolling people and wandering shoppers. High-end boutiques are known to provide a personal touch to their services, unlike a regular retail store.
A display box can be part of what you can offer to make things a little convenient for shoppers. It provides an excellent visual for hard to sell products and entices people to try them. More importantly, this type of marketing strategy is an effective means of supplanting product engagement that would otherwise be hard to get.
Real Selling Power with Pop Displays
Creating a store display that tells of your brand's story has always been the most effective way of capturing every shopper's attention. Expensive boutiques spend a lot of hours creating head-turning window displays and eye-catching signages creatively immersing every shopper with their stunning visuals.
Using pop displays have been one of the most effective ways of getting people to try a product without spending too much overhead on marketing and advertisement costs. A straightforward and elegantly designed point-of-purchase marketing material not only helps promote your brand but also influences purchasing decisions.
Though pop displays may not hold a significant space inside a boutique either because they are located at the back of the store or at the cash register, they have an intrinsic quality of boosting product sales. The marketing material has a good way of building desire amongst shoppers and helps change the minds of paying or wandering customers.