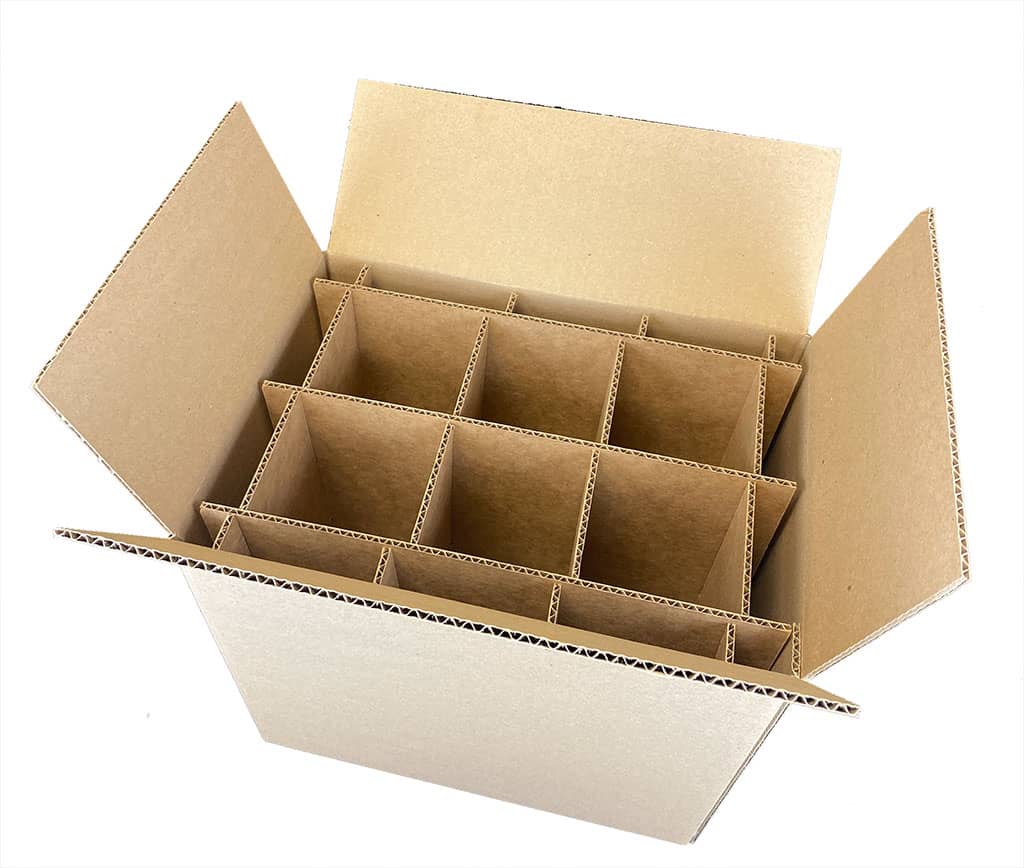 When shipping products, it is often necessary to put them into a box. The goal is to put the products into the box in such a way that they are not damaged when they are moved. If there is one item placed in the box and nothing else, protecting it is fairly easy. When the box contains multiple products, it is necessary to turn to a tool that makes this easy. Partitions are one of the easiest ways to keep products in the same box separate. There are a few different types of partitions that are commonly used that include corrugated partitions, chipboard partitions, and fiber partitions. It is important to understand what the different types of partitions have to offer.
Corrugated partitions use a stronger cardboard to divide the boxes. They are very good for heavier items that require more protection. Some of the items commonly stored using these dividers are bottles, coffee mugs and jars. The dividers can accommodate tall items easily and still provide the protection that is needed. These dividers can be easily made without the need for cutting dies, which would make the process more expensive all together. The dividers that are made from corrugated cardboard are a great way to protect numerous items in boxes. It is a cost effective option that is one of the most common types of dividers used today.
Fiber partitions are designed to offer more protection. The manufacturing process of these dividers creates less dust than the corrugated dividers. It also uses less space than the corrugated versions. The ability to make the fiber partitions with greater precision allows them to be thinner than other dividers. The smaller size makes it easier to fit the dividers into smaller boxes and they do not weigh as much, which will save money during shipping. They offer good lateral protection and keep the contents of the box safe.
Chipboard partitions are also smaller than the corrugated partitions. They can weigh up to 25% less, while still protecting the contents. They are also less expensive to use than the other types of dividers.
There is a place for all of the different types of partitions when it comes to putting products in boxes. The key is to find the one that allows you to put the products into the boxes easily, while making sure they are well protected. The final cost of the partitions is another consideration when deciding what kind to use. It is very possible that a business will find uses for all three types of partitions depending on what they are shipping and when they are shipping it.