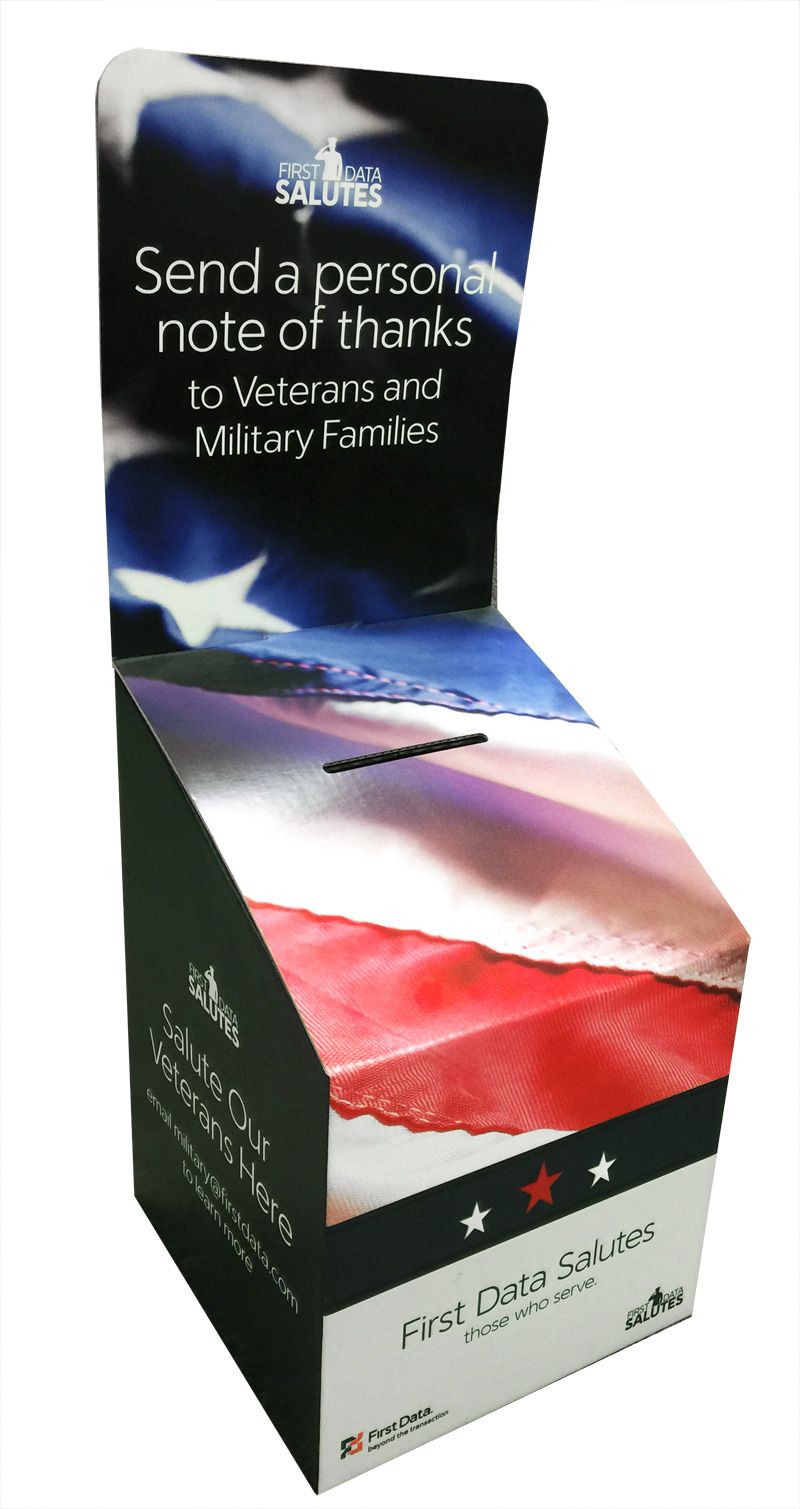 The common misconception about the corrugated ballot box is that its use is limited to elections. Nothing could be further from the truth. In fact, retailers, shopping malls, and even government offices can benefit from installing somewhere a cardboard suggestion box, for instance, which will help solicit ideas from customers and clients or address complaints as soon as possible.
Corrugated Ballot Box with Header
One such type is the corrugated ballot box with a header. It looks exactly as it sounds. You have a piece of cardboard that extends beyond the container. You can put your logo on the header, or an arrow pointing to the hole in the box, along with the words "suggestions/complaints."
Raffle Drawings
Another commercial use of the cardboard ballot box is for special draws or lotteries during anniversaries or any milestone in your store. The mechanics can be printed on the header, as well as the prizes they can win. This is a good way to promote your company, and also create a bond with your loyal customers as well since it will make them feel valued.
Registration for an event
The cardboard suggestion box can also double as your registration counter. For instance, if you have a fun run or a trick or treat event, you will just place the carton in a conspicuous place. No need to appoint a staff to man the fort, so to speak, and register each and every individual who comes along. Just make sure to put the registration form and a ball-point pen nearby. Again, that's a godsend if you are operating a small mom-and-pop store with a limited number of staff members.
Sturdy
A corrugated ballot box is sturdy enough to withstand abuse. You know how kids can be and putting the box in a prominent place is just a magnet for toddlers. No matter how many times it will fall on the floor, you can be assured that the receptacle will stay in place. That means you don't have to buy new ones every few days to replace the one already in your store.
The best thing about a well-built corrugated ballot box is that you can use it over and over again. If the raffle draw has already come to a close, or registration to your store event has already lapsed, you can just hide the box in the storage. The next time there's another event, just replace the print with a piece of paper and you're good to go.