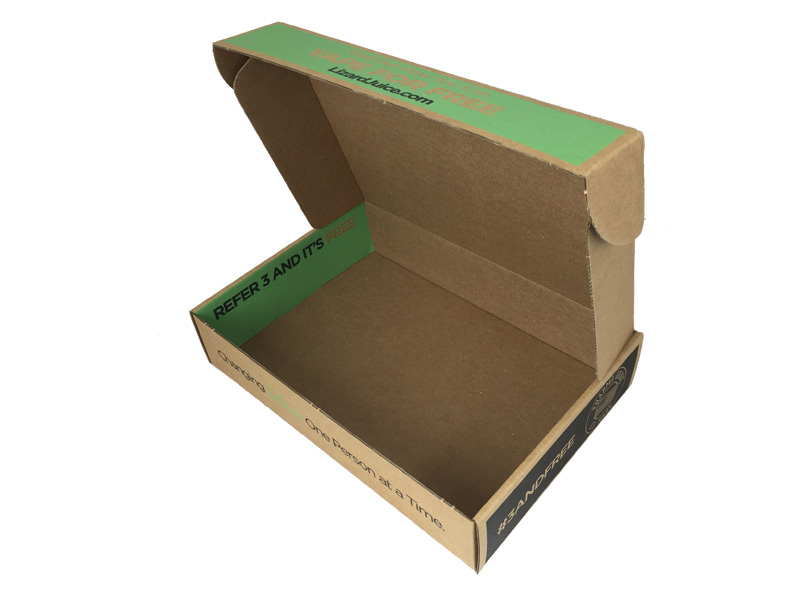 Impressing possible customers with custom printed mailer boxes has always been beneficial not only for brand recognition but to elicit loyalty amongst your potential customers. Famous brands are not only known for the quality of the products they offer but also because they provide an added twist to help their brand stand out amongst their competitors.
Made either from corrugated paper material or using heavy duty paperboards, these packaging materials can be manufactured based on your specifications. It can have a custom printing and designed according to what your product and company needs. Not only do they provide an extra appeal to your products, but they also ensure your items are out of harm's way during shipment.
A Unique Solution That Makes a Lasting Impression
Tailored according to what your brand is about, custom printed mailer boxes are the right solutions to give your products a certain edge. They can be used not only to customize your branding but also let your customers visualize how meticulous your business is when it comes to creating a lasting impression. It can be a good investment that gives you the ROI you need from your business.
This type of packaging material is precisely what their name implies. They are custom printed for your brand and has hinged lids which can have your company logo and the message your business stands for. Think of a pair of brand new shoes coming from your favorite store. They are packaged using custom printed mailer boxes to give new shoe owners an authentic feel of what they are buying.
Adds Versatility and Professionalism to Your Packaging
When it comes to versatility and a professionally crafted packaging, nothing compares to custom printed mailer boxes. It can be designed and printed with your business logo and can be painted inside out to create a more powerful presentation of your product. Customized mailer boxes can be used for various other purposes including subscription boxes, recycled box container or organizer, and a holiday gift wrapping container.
Ordering large quantities mailers from manufacturers can also be cost-effective because prices can be negotiable depending on your bulk order. And whatever the shape and size of your mailer box, it always possesses a quality that makes your product look more professionally made.
Unlike cheap packaging materials like plastic or thin paper boxes, a tailored mailer box usually does the trick of allowing you to market your product at a better price. Custom printed mailer boxes are simple and appealing packaging materials that guarantee your product is represented well and are well protected.