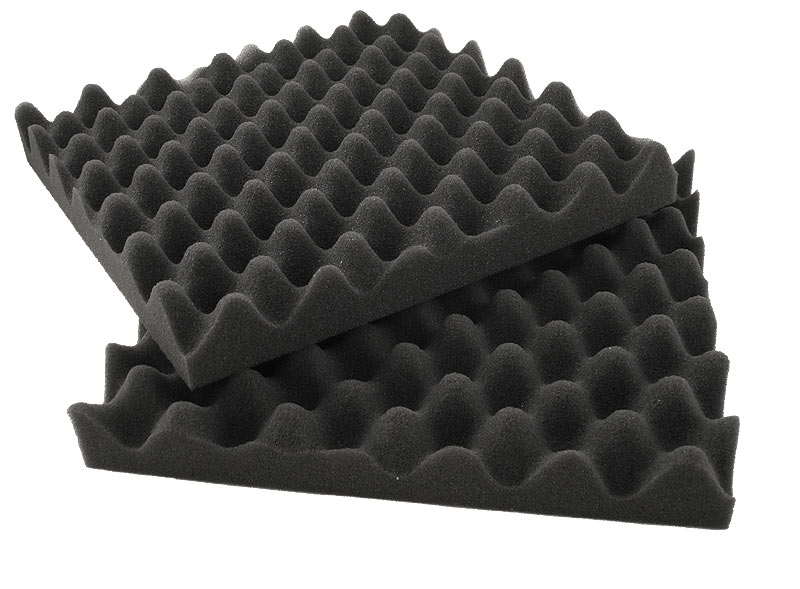 Also known as an egg-crate packaging foam, a convoluted foam packaging is made from durable polyurethane foam. With a structure that resembles an egg tray in grocery shops, this type of packaging material is highly ideal for sensitive electronics and fragile materials. It has a lightweight and sturdy design yet won't cost any abrasion to your items being shipped.
Convoluted foam inserts can have a die cut and customized shape to exactly fit with the packaging box it will go along with. It removes unnecessary spaces within a package and prevents your items from bumping into each other. These custom foam inserts can also be purchased separately from shipping companies or suppliers with anti-static properties. Called an ESD Foam, it normally is dyed pink to signify that it has been chemically coated with surfactants to make it anti-static. The ridges support your sensitive items and cushion them from bumps during its transit.
A High-Quality Foam for Stronger Packaging
The soft open-cell structure of polyurethane makes it one of the most versatile types of packaging inserts. It can be manipulated into different shapes and sizes accommodating the fragility, weight, and size of your shipments. Custom foam inserts especially created to fit your item can be a good way of utilizing this type of material as it can effectively cushion your item against damages.
Interlocking foams create a solid protection able to take in shocks caused by the constant movement of the cargo vehicle. It can also recover quickly to its original shape and without having an impact on what's inside the box. In more ways that you can imagine, a convoluted foam packaging is a great alternative to bubble wraps or packing pellets which often does not fully enclose the items being shipped. Custom foam inserts have a tight space where the item cannot move from side to side.
Anti-Static Convoluted Foam Packaging
ESD Foam has anti-static properties vital for the shipment of any computer, electronic, and automotive parts. Static electricity has positive and negative charges which can be changed with the presence of an electron atom. If your computer or electronic parts get exposed to static electricity, it can be damaged beyond repair.
Using an anti-static convoluted foam packaging, especially if you are shipping several items in one box provide a safe separation for the components. It ensures they do not get into contact with one another and prevent exposure to static electricity.