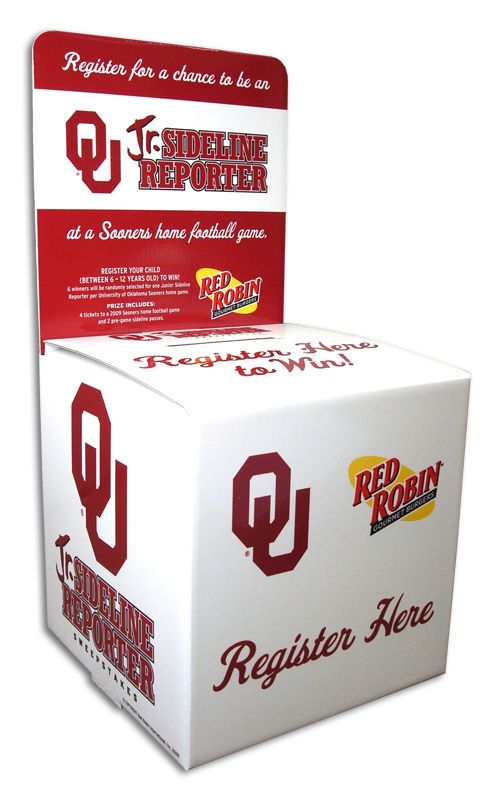 One of the best ways to promote your product is by initiating a contest wherein people can win prizes and know more about your merchandise. Unlike other marketing strategies, a contest will keep your audience engaged as they wait to learn if they are winners or not. How exactly will a contest help boost your business? Here are three ways:
It will put your product in the spotlight
While it is great to do something nice for your customers, remember that you are holding a contest primarily to draw attention to your product. You want more people to know what your merchandise is about and why it is worthy of their attention.
To do this, make sure that the corrugated ballot box that will contain the entries is designed specifically for this purpose. Whether it is a floor standing ballot box or a regular one, its colors, fonts, and graphics should speak loudly about your product. It must be professionally-done because your cardboard ballot box will represent your product and your company as a whole.
It will help you gain valuable information
Your contest would be a good opportunity to learn more about your customers and what they want. You can include research questions in your contest forms that can help you improve your product, make it more marketable, or develop a new one. For instance, if you have toothpaste as a product, you can include questions about what makes them purchase a toothpaste. Is it the ingredients, taste, after-feel in the mouth, or something else? The answers you can collect would be a valuable help to your research and development team.
It will help you save on marketing costs
Compared to other common marketing strategies, contests are less costly but can have a huge impact. For one, you can save money on promotional items since your corrugated ballot box can fulfill this purpose given the right design and handling. Secondly, the information you can gather through this method can lessen your company's research cost. Ultimately, given the right planning and efficient action, a contest can help you save valuable resources.
Given the many benefits of contests described enough, it is evident that a simple contest can have a huge impact on your business. It is important to note, however, that it requires a lot of attention, preparation, and careful thought to experience and maximize all these advantages.