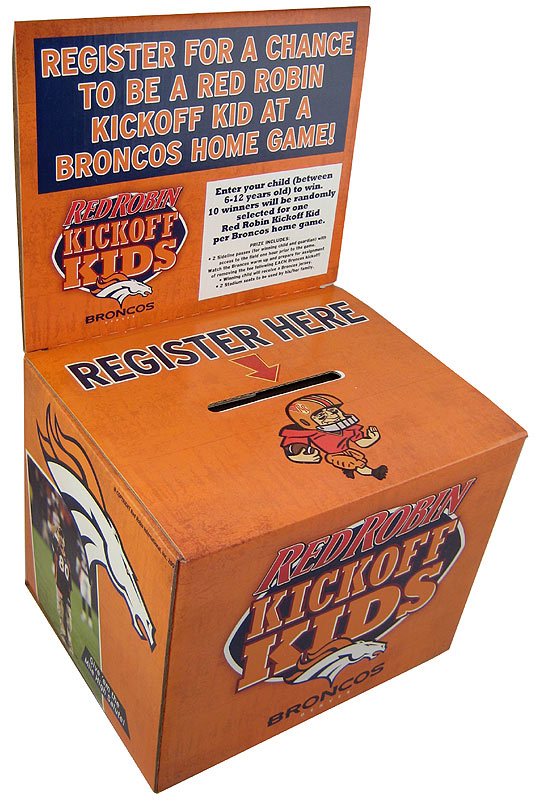 Before the days of hanging chads and electronic voting booths, the most common way to vote in an election was by placing a folded up piece of paper into a ballot box. Once the election was over, someone would remove the ballots from the box and count them. This method was not always the most secure or accurate. Stuffing ballot boxes and rigged elections happened more than anyone wanted to admit and because of that, the ballot boxes fell out of use.
Although the ballot boxes may not be used in politics, that does not mean there is not a place for a corrugated ballot box in the world today. In fact, there are plenty of ways that a business can make effective use of this tool.
Ballot Boxes as a Marketing Tool
A ballot box can be a great marketing tool when it is used right. Ballot boxes can come in different sizes and configurations. A floor standing ballot box or a counter ballot box are just two of the ways that the boxes can be used. The choice depends on why the ballot box is being used and where it can be used in the business.
When it comes to marketing, the corrugated ballot box offers a few options.
Creating mailing lists – One of the most common uses of the ballot box is collecting information that can be used to create a mailing box. The person filling out the ballot may think they are entering a contest, but what they are really doing is providing a business with information that can be used to contact them with other marketing information.
Graphics – Ballot boxes provide an opportunity for a business to add custom graphics that can send whatever message a business wants. Graphics need to attract a customer's eyes so that they take the time to read any information that is on the box.
Getting customers to stop – When customers see a ballot box, they often stop to look at them. Not only will they see the ballot box, they will also notice anything that is around the ballot box. This works with a floor standing ballot box or any other type of ballot box.
Like any other marketing tool, the ballot box needs to be used the right way. It has to be put in the right place, has to have graphics that catch the eye and needs to be kept up. When a business does all of these things, they will find out a ballot box still has some uses in today's world.