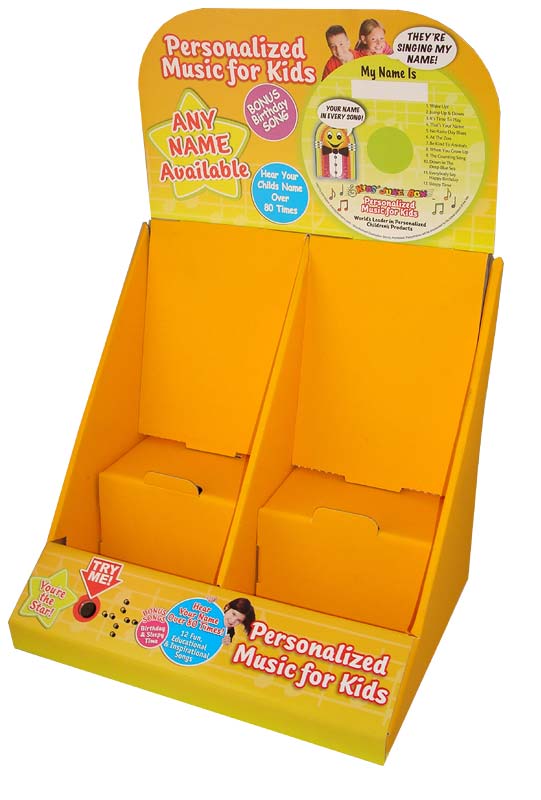 The aim of a counter display is to encourage your consumers to practice impulse buying, thus, increasing your profit in the process. However, to make your counter cardboard displays effective, you should know how to set it up properly, otherwise, you wouldn't be able to achieve your end goal.
Here are 10 tips that you should consider to make your counter display successful:
Use cardboard displays that can catch the eye and attention of your customers, particularly if your shop is frequented by children since they are the ones who will make their parents buy.
Keep your counter display updated at least every two weeks so that it will not lose its appeal and impact
Carefully select the product that you will display so you can maximize your sales. The product should appeal to the majority of your customers and not only for a certain demographic so that your profit potential will be limitless.
Choose an inexpensive item for display considering that it is much easier to tap the impulse buying nerve of your customers if they don't have to think twice about it because the price is affordable.
Make sure to do promotional suggestive signs that will subconsciously lead your customers to buy. For instance, if you operate a grocery store, you can display signs all over the shop that says, "Grab a snack before you head out!".
Select a product that is popular and quite easy to sell. While it is tempting to display a product that is barely moving, the risk that it wouldn't be bought is too great, which is why it is better to stick to fast selling items.
Make use of display boxes that readily catch attention and make your customers immediately interested.
Learn about the effects of color to ensure that your product will not only stand out but will leave a good impression to your customers. At the end of the day, it is better to choose bright color display than dark and depressing ones.
Match your display to the overall theme and feel of your store as it will show consistency and order.
Engage your employees in the process, especially those who are assigned in the counter, so that they will feel accountable and committed to what you are trying to push for your business.
Wise business people know that one can never underestimate the value of an outstanding counter display in making last minute profit. If you are new to this, the tips above can help you since they are all simple and doable. Try them out and see its positive results.