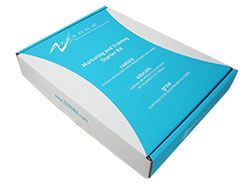 Big volume discount mailer boxes are a great way to package products. Though costlier than other types of standard packaging, they offer an attractive way of presenting products and offer a self-locking feature that many consumers appreciate. The self-locking lid allows for the boxes to be easily reused without worrying the box will be damaged. They can also be customized in a variety of ways that promotes branding.
There are also benefits associated with buying large quantities discount mailers. Here is why you should consider investing in bulk quantities of this packaging.
Big Volume Discount Mailers Savings
Most box manufacturers will offer discount deals on bulk purchases. The larger the order of big volume discount mailers you place, the bigger the discount you can secure. This will lower the overall cost of meeting packaging needs, which in turn translates into higher profit from the business.
Buying in bulk is also advisable when you factor in shipping costs. Because discount mailers are more of a specialty item, you may find few box manufacturers offer this product. For many businesses, it could mean having to engage a manufacturer that is located further away. The further away the box manufacturer is, the higher the shipping cost will be. It makes sense, therefore, to order as large a shipment as you can so you have to cover this cost less often.
Peace of Mind
Having big volume discount mailers on hand ensures that whenever you need them to fulfill an order, you do not have to worry. When you keep a small stock, it can be worrisome as shortages can easily occur. Not having enough boxes on hand can mean having to delay delivery to customers. This can be bad for your business reputation. Timely delivery helps to inspire trust and encourages customers to return for repeat businesses.
It also adds stress to employees who may have to seek out an alternative to get the product to the client. It can affect their mood and productivity, which is bad for business. This issue is particularly important during high season shopping periods like Thanksgiving and Christmas. Be sure to place your order reasonably in advance of the high season so you do not have to worry about running out.
Big volume discount mailer storage
Like other corrugated boxes, mailer boxes can be easily assembled and disassembled. They are made of a single piece that is folded into its self-locking style. When laid out flat, the boxes can be easily stacked and stored for later use. This makes buying in bulk easier as you do not have to worry about storage problems.