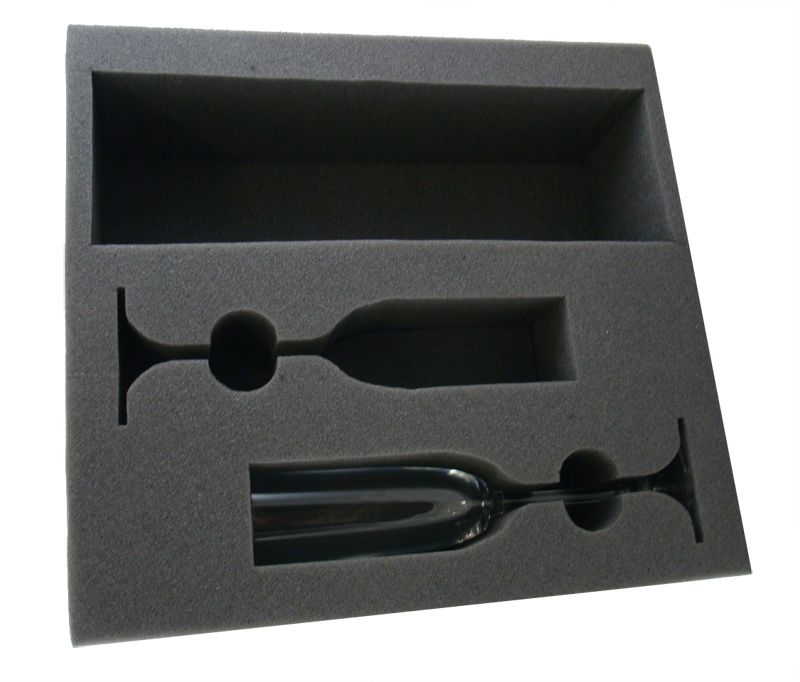 Shipping supplies are available in various sizes and shapes required for different purposes. Choosing the right package for your shipping needs can decrease the shipping cost for your products and improve the bottom line.
At the same time, finding the right supplies even to the smallest detail ensures that your goods are transferred from their origin to their destination safely without the risk of any damage. Foam inserts are not only great for protecting your standard packages. But they are suitable for gift packaging, especially products made of crystal, porcelain, china clay, candles, and other premium items.
With the right foam insert, retail packaging for perfumes and cosmetics get enhanced. And based on the quantity, application, and complexity of the packaged material, foam inserts can be customized to fit the case interior.
Some of the commonly used foam customization methods are –
Water Jet Cut Foam
This method uses a stream of water under high pressure to cut the foam into precise shapes. This customization method is ideal for complex and large foam pieces that precisely match the 3d CAM/CAD models of equipment.
Die-Cut Foam
This technique uses a die or a custom form to reshape the foam to the equipment size. This is a very cost-effective option for larger quantities. Reputed companies offer a wide range of die presses to satisfy every customization requirement of their valued customers.
CNC Routed Foam
With the help of high-speed rotary cutters, the foam material is resized to deliver precise and accurate custom foam inserts. This method is suitable for producing initial prototypes for larger lots or making one-off cases.
Fabricated Foam
Through the process of grinding, cutting, and foam bonding, the foam is shaped to fit with custom containers. With the help of foam fabrication facilities, the foam insert is cut to match the shape of the equipment.
Finding the Right Foam Insert for Your Packaging Supplies
The primary consideration of any business, including an e-commerce site, is to assure that products are shipped safely to customers. Therefore, the biggest challenge for any company is to find the perfect combination of packaging and shipping supplies that ensure safe shipping of products and that too at a cost-effective rate.
It is also important to note that the cost of shipping and packaging supplies is affected by the type of foam insert required. The prices vary based on the weight and size of the shipment. Therefore, it is necessary to choose packaging and shipping supplies that provide adequate protection to the product while keeping the weight to a minimum.