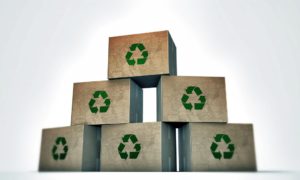 Businesses have become increasingly aware of the need to do more for the environment. They are making choices to ensure they make a minimal harmful impact. This extends to the kind of packaging they use for products.
Eco-friendly boxes for shipping have become vital in this effort. But ordering this type of packaging is not enough. There are other measures businesses can apply to help ensure better results.
Boxes for shipping size
It is best to ensure any shipment you send out is the right fit. It should safely accommodate the contents without being oversized. A box that is that much bigger than the contents means you will have added to waste. More so if you have to make use of extra filler to fill out the gaps. Oversized packaging also increases the risk of the contents being damaged in transit if handled roughly.
Businesses should seek out custom packaging tailored to the correct dimensions of their products. They however may still stock an inventory of larger boxes for bulk shipping. Bulk purchases can be good for the environment as they mean fewer orders and less demand for shipping. Businesses can offer discounts to encourage clients to make bulk orders.
Reusable boxes for shipping
Green packaging that is reusable is great for the environment. It takes that much longer for them to be disposed of as many recipients are happy to store them or immediately make use of them for other purposes. Some businesses will make simpler refill packets so that clients will retain the reusable packaging and simply top-up using the refills. Others will make the packaging convertible for other uses such as potting plants businesses need to think outside the box, so to speak, to see how they can develop packaging that gets more re-use and is better for the environment.
Choose cardboard boxes for shipping
Cardboard material is easily one of the best options for a shipping box. It is biodegradable, reusable, recyclable, and customizable. This makes it possible to ensure your products are safely contained for shipping and once no longer in use, the shipping box can be safely disposed of without worry it will be a problem to the environment. And thanks to customizing, you can ensure a design that helps with branding and publicizing your commitment to conservation.
Make sustainability part of your brand
As said, you can advertise your commitment to environmental conservation through your packaging. Indicate that boxes for shipping can be reused and recycled. You can include a note on how to creatively reuse the boxes inside your shipment. Explain how they can add it to compost, use them for planting trees, and so on. Use this opportunity to educate your clients in a way that is actionable and they will appreciate.