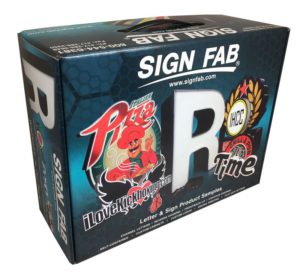 Many businesses can benefit from investing in  a custom box manufacturing company.  Custom packaging is an extension of their product and allows them to ensure customers enjoy a unique experience.
Some may be hesitant to invest in custom box manufacturing. However, any extra cost incurred is often more than compensated for by the benefits derived. Let us discuss further what these benefits are and why businesses should make this choice.
Custom box manufacturing brands
When businesses have greater control over the design of their packaging, it means they can do more to enhance the visibility of their brand. From logos to tag lines, addresses to imagery, there are many ways to tailor the aesthetic of your packing so that customers can easily recognize that it is from your business. Even those not familiar with the brand can become more intrigued when they see the attractive design. Making packaging appear unique and appealing can do much to make the brand more memorable in the minds of those that see it.
Improve Customer Experience
People are naturally pleased when they receive a well-presented package. Even simple designs that are tastefully done can have a strong impact, making for a more enjoyable unboxing experience. Compared to plain boxes, custom boxes make people feel more special and excited to see what is on the inside. If delivering to retailers, many appreciate the clear information on boxes that makes it easier to determine how best to handle, store, or display the products inside.
Custom box manufacturing protection
Many products come in odd dimensions that do not always fit comfortably in standard-sized boxes. When working with a custom box maker, you get to tailor your packaging to your products more precisely and ensure maximum protection. This improves the chances that the product will arrive at its destination intact. When you have more successful deliveries, there is less risk of having to send replacement products to clients and less likelihood of damage to the company's reputation. Your clients will come to view your brand as dependable.
Space saving custom box manufacturer
With custom-sized packaging, you get to ensure maximum space-saving. This helps to deliver more savings in terms of delivery costs. Being able to indicate if the contents are delicate and require careful handling also helps to reduce the risk of damage in transit and delivery. This in turn reduces the chances of having to send costly replacements.
Eco-Friendliness
Hiring a custom box maker that works with green materials can help limit any harmful impact your business has on the environment. Not only is it good for the planet, but it can help to boost your reputation as a company that cares for the environment. Many younger consumers consider this important and are more loyal to businesses and brands that share the same values.