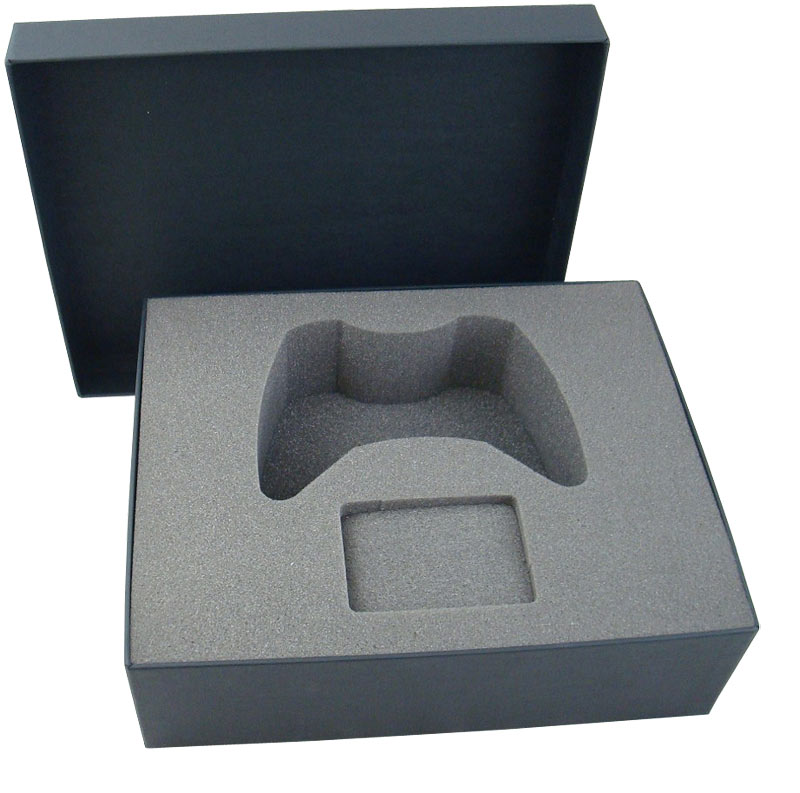 You might not think that box inserts can have much impact on your products. After all, isn't it more about the products you sell and not the box that you provide them in? While it is true that you must sell a quality product in order to stay in business, custom box inserts can greatly enhance the feeling your customers get when they open your products. This is especially true if the product being sold is one of high value. Your customers would much rather open a box with beautifully colored, protective packaging rather than seeing the product they just spent a lot of money on flopping around haphazardly in a box.
Custom Foam Inserts- Color
You might not give much thought to the color of the custom foam insert that you purchase for your products, but it plays an important role. The foam is just as important as the box, not only because it protects your product from becoming damaged, but because the color can invoke certain feelings in your customers. Deep colors that invoke happiness, such as red, orange, or yellow are a great way to get the good feelings flowing when your customers open your boxes. If you are selling jewelry or anything of emotional value that is similar, deep shades of these colors, especially red, are very effective at invoking the right feelings when the box is carefully opened.
Custom Foam Inserts-Shape
Just as important as the color is the shape of the custom box inserts that you use. The shape should be one that cradles the product you are selling to ensure its safety during transport or even after it is in the hands of your customer. The right insert will protect all sides of the product, ensuring that it does not get jostled around in the box, and remains safely protected no matter where it may go. When you combine the custom foam inserts with a custom box that was made just for your products, you ensure that your items are well protected and provide the good feelings that customers desire when they open your boxes or when they give them as gifts to others.
Don't overlook the need for custom box inserts for each of your products that have value, need protection, or just need a little bit of excitement added to ensure that good feeling whenever anyone opens the box.