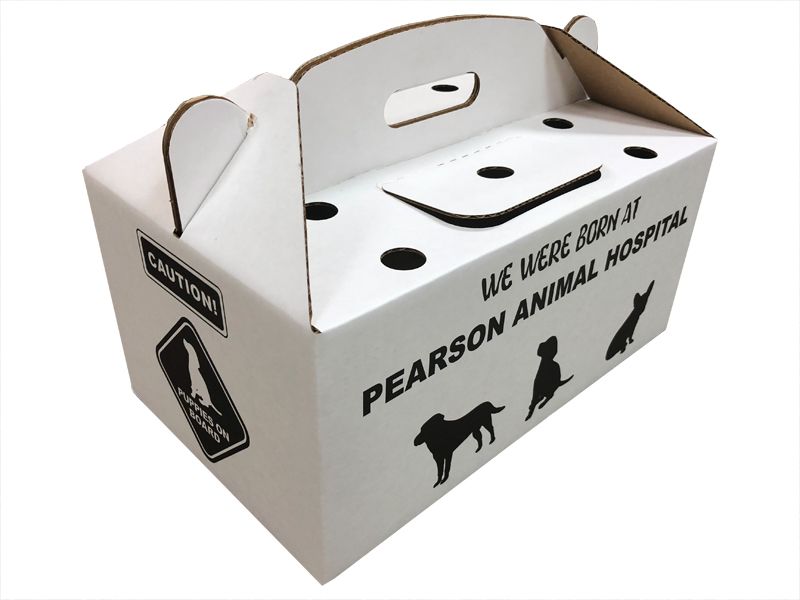 Product packaging can be customized in a variety of ways, but one aspect that is often ignored is mobility. Making cardboard packaging boxes easy to carry is an often-neglected feature but one that can be resolved in a few ways.  
Smaller Cardboard Packaging Boxes
The smaller the box, the easier it is to carry, even if the contents are heavy. You can work with your cardboard packaging provider to develop a box size that allows your customers to easily handle and carry it wherever. Box makers often have designers who can assist businesses develop designs that are not only attractive but also functional.  
Be sure to test this packaging with some of your customers to see how they respond to the design. You can even query them specifically on handling and carrying to see if they can suggest other ways of improving the design. Ensure that however small a size you go, it does not compromise the security of the contents. They should not be able to burst out and become exposed and likely to be damaged.  
Cardboard Packaging Boxes with Handles
Certain box designs already incorporate the use of handles that can make carrying simpler. Options such as rigid suitcase boxes and cake boxes with handles can be suitable choices depending on the type of product. The handles can often be made of the same cardboard or plastic. They can make it easier to carry boxes, reducing the risk they will be dropped and the contents damaged.  
Adding a handle feature can also help if the contents are meant to be kept upright. The handle will ensure the persona carrying the box will be compelled to keep the box standing a certain way, helping to safeguard the contents if they are likely to be damaged by being turned on their side or upside down.  
Cardboard Packaging D.I.Y.
You can also make your cardboard packaging boxes easier to carry by simply cutting out handles on the sides. Cardboard is an easy material to cut through using a utility knife. Just cut a V-shaped triangular hole on opposite sides of the box where you can insert your hands to get a firmer grip on the box as you lift and carry. It is a common practice that movers use to make it easier to handle larger moving boxes. You can even have your cardboard packaging provider incorporate such hand holes in the boxes they supply, with flaps you can tape down if shipping the item out.