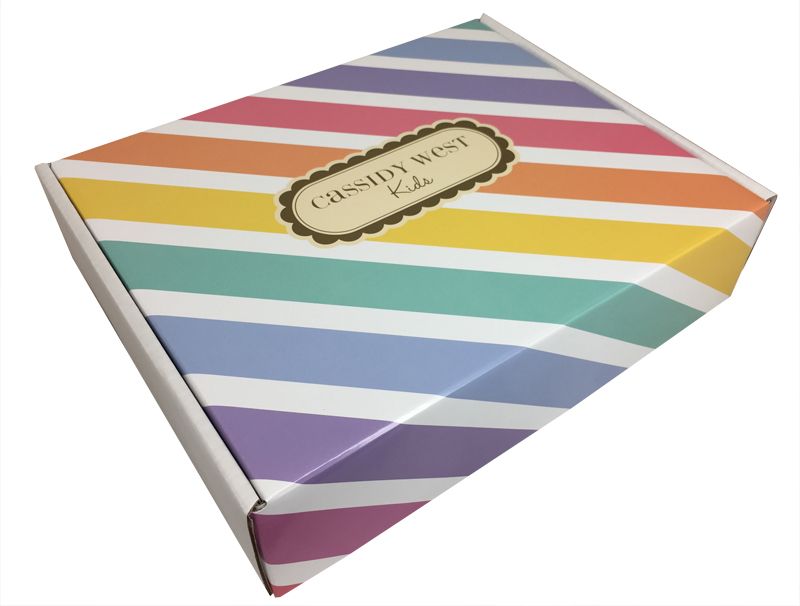 Package presentation plays a vital role in today's retail market that consists of consumers that are ever choosier in their selections of products based on shelf and packaging appearance. The tech giant Apple revolutionized packaging and significantly boosted sales from simply redesigning their packaging into attractive, concise and easy to access custom printed die cut containers. This prudent move made a big impression on marketing strategies and proved that package presentation is just as important, and possibly more so, than the product contained therein. Packaging is especially important for those seeking products to give as gifts.
Custom printed die cut containers are one of the top go-to selections for packaging that is attractive, strong and versatile. Such containers are made by using dies to cut out customized box patterns which include preset slots, scores and cuts for ease of closing, opening and displaying. Packaging of this type fits together without the need for annoying and cost consuming tape or glue. Various material flutes and strengths can be created and partitions, pads, foams and other supporting materials can be added to protect products. Other special customizations can be included such as external and internal printing, finishing options and litho laminating.
Die cut containers come in a variety of styles including:
Video and CD Mailers
Self-Lock Folders and Mailers
Oak Mailers
Roll-End Tuck Top Mailers
Ecco Mailers that include Dust Flaps
Varidepth Folders
Bin Boxes
Gift Boxes
Five Panel Folders
Suitcase Boxes
Cut Out Wraps
Die cut mailer designs offer several advantages over RSC types of containers. First of all, they reduce both material cost and labor required for applying tape or glue. This neater, cleaner look adds to another benefit of die cut containers which is their attractiveness. Customized die cut containers are more aesthetically pleasing and appealing to consumers than traditional boxes which, as mentioned, tend to boost sales. They are also extremely user-friendly, allowing easy access to the products within. This type of packaging is also quite strong due to its special construction.
When you need to make a good sales impression that outshines the competition, keep sensitive products safe and secure during shipping, and please choosy customers, custom printed die cut boxes are a great choice.