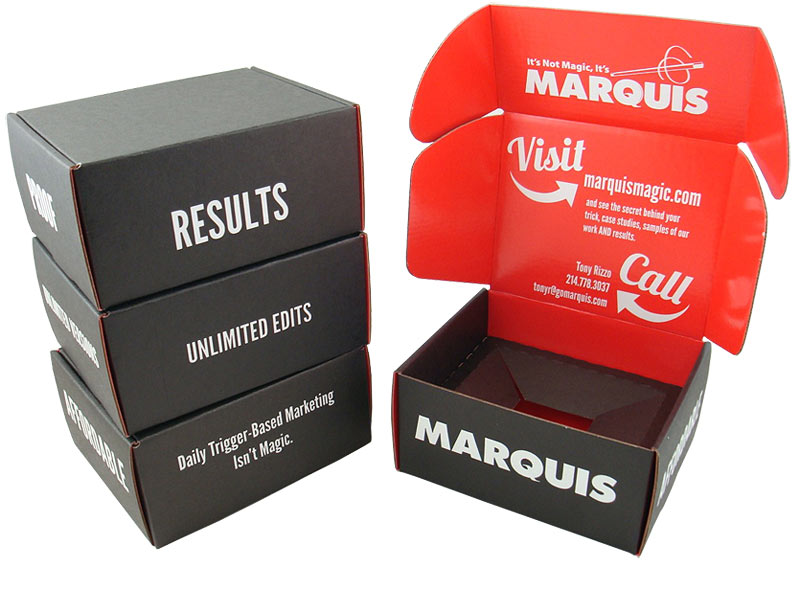 Several companies specialize in providing only the best custom die cut boxes available today. Regardless of what you need them for, there is a huge selection and great pricing which is sure to put a smile on your face.
Custom Die Cut Boxes Variety
If you are looking for something that is fast, standardized, and nondescript, checking out the large number of custom die cut boxes available on company websites is the way to go. Or, if you are interested in putting your company's logo or contact information—or anything else, for that matter—on the outside of the box, there are several companies that offer custom printed die cut boxes of all shapes and sizes.
Do you need a simple ballot box to collect customer feedback or employee suggestions? Only the top in the industry will have the perfect custom die cut boxes to do the job. Or, perhaps you want to mail a product to a customer, and you'd like for the box to make an impression? These are the types of things that you should be looking for when you are searching for the best.
Retailers have long known that printing corporate information on their shipping boxes is a great way to get advertising not only at the immediate moment but also for years to come. Customers frequently reuse shipping boxes for their own storage needs, so if you are using custom printed die cut boxes you can be sure that customers—as well as all their friends and family—will see your corporate logo again and again for years to come. You can't beat advertising like that!
Or, if you are trying to keep your costs down and just want a simple box, we offer custom die cut boxes in a solid color. You just put it together, set it in place, and you're good to go.
All boxes should be manufactured using nothing but the highest quality materials. You should not have to worry about a box ripping or tearing, and many of our customers reuse their boxes again and again.
Ensure that the company that you choose works for you. They should know you need reliable and affordable boxes, and be proud to count ourselves among the leaders in the industry for custom printed die cut boxes. Take a few moments to browse the various websites. If you do not see what you are looking for, do not hesitate to call to see if they will be able to accommodate your specific needs.