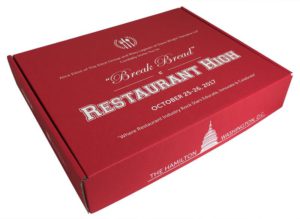 Wanting to protect our planet is a noble cause. Part of making this possible lies in ensuring the packaging materials we use result in minimal waste and harm to the environment. Custom mailer boxes are a popular option of packaging for items that are being shipped and sold in retail stores. Their self-locking design and sturdy construction make them ideal for more delicate and valuable items. Here are a few ways you can customize them for your products while also keeping them eco-friendly.
Use a Tight Fit
A custom mailer box can be made to whatever specifications. It is best for the environment when you limit the amount of material that goes into making these boxes and will eventually be disposed of when its useful life is over. Choose dimensions that are a tight fit for the product that will be placed in the box. This will not only limit waste but will also help save some money on ordering said boxes.
Optimize Packaging
Many retailers will use multiple packaging materials on the same item. They will be repeatedly boxed, wrapped, and placed in carrier bags. Optimizing your packaging designs so lesser materials are used in getting products from the business to customers can help limit waste and cut costs.
Request Recycling
Label your custom mailer boxes with a request to please recycle. Even just indicating that the box is recyclable with the standard symbol can help encourage that action from the recipient. It also lets the recipient know that your brand is dedicated to environmental efforts, a quality that many consumers appreciate in the companies they do business with.
Use Recycled Packaging
When ordering your boxes, you can find out from suppliers if they use recycled materials in their manufacturing processes. This can help save some money on production costs as recycled materials are already processed and require less work to make into new boxes than raw materials like pulp. It is cheaper and eases the demand for trees that must be processed into pulp. Shop around for a manufacturer that can meet this standard.
Go Plant-Based
Plant-based packaging is a growing trend where biological materials like corn husks and mushrooms are used to make boxes. Much of the raw materials come from food waste, meaning that fewer trees have to be sacrificed to make boxes. The resulting boxes can be as durable as those made from wood sources. They can be a particularly good option for packaging food items as they are considered safer and less likely to affect flavors.