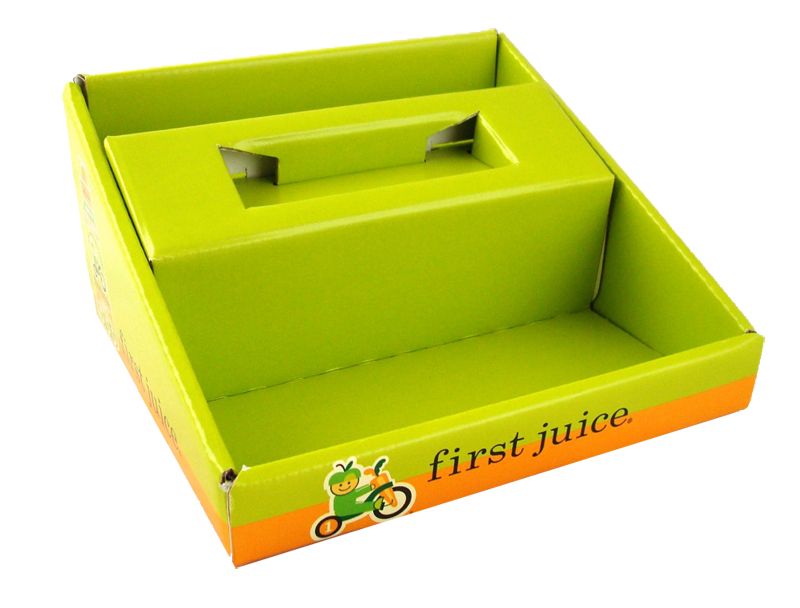 A study conducted by the Point of Purchase Advertising International (POPAI) revealed that cardboard pop displays significantly influence the purchasing decisions of customers to as much as 82%. Without a doubt, a carefully thought-out and extremely appealing pop display boxes provide numerous benefits to any retail business such as increased sales and improved brand image, among many others.
It is important to note, however, that pop displays can only have an impact if they adhere to several key factors that include the following:
Attract
Your display boxes should catch the attention of your target audience. It should "pop" enough that your customers cannot help but look at what you are trying to offer. Your aesthetics should trigger the curiosity of your customers. For instance, if you are selling products for young kids, your pop display should be colorful, it should have interesting graphics that children are familiar with, and they should be interactive. How can you entice the kids to notice your product if your display comes in black or other muted colors and your texts do not speak to young kids?
Captivate
Your pop displays should speak to your target customers. Its graphics, notes, and other elements should make your customers think about how their lives would be better and more satisfying when they use your products. You cannot simply put your logo and your brand color and expect consumers to be excited and purchase your products. If you want them to be enthusiastic, then you should create a pop display that will evoke such emotion.
Encourage
Do not forget that the reason you are investing on a customized pop display is to encourage your customers to buy. To motivate your consumers into action, you should make them stop, look, and notice your display longer. If you have promotional offerings, you can include them in your display complete with exciting graphics so that your target audience would be encouraged to try out your product.
Encounter
When you design your pop displays, keep in mind that you are not only introducing a specific product, treat it as if you are personally introducing your brand to your customers. Your audience should feel and experience how it's like to be associated with your company through your pop display.
The next time you design your cardboard pop displays for your goods, it is best that you take the abovementioned factors into consideration. Keeping each one in mind will ensure that your pop displays would offer more than simply holding your products in place for display purposes.