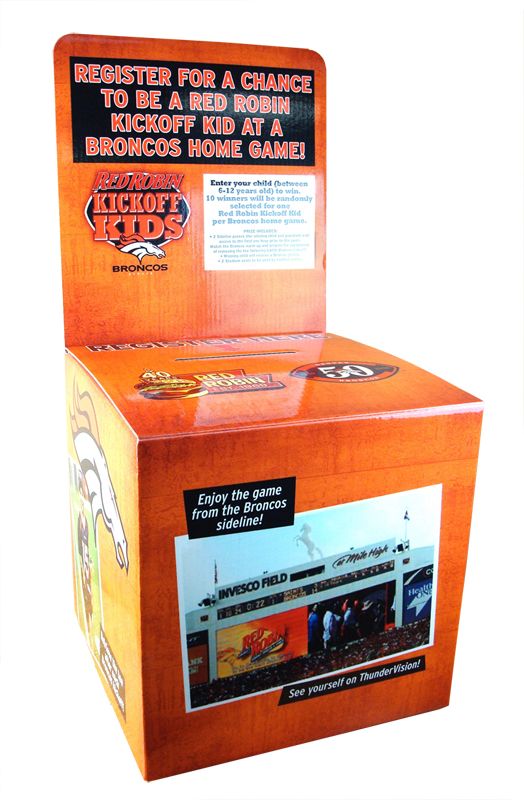 If you are planning to boost your business or product by promotion, you can always consider opening up a contest for your customers. Engage them with package promos with your products as the prize to be given away to selected winners.
Of course, you can do this online via social media or emails. But do not limit yourself to online contest especially if you have a physical store that people can actually visit. Take time to think of having your promotion offline, as well.
Consider getting a cardboard ballot box for your business product promotion. Take a break, sip a coffee, or sit down with your marketing team on what perks and prizes you can offer to the winners for this contest.
Create forms to help your business grow or find ways on improving the product and service you are selling. Ask questions on how satisfied they are with your product. And do not forget to add a comment space for their own suggestions as to what they think could improve your product.
If you cannot still see the advantage of getting yourself a ballot box for business and product promotion, read further to know what the reasons are as to why you should get one.
Customer Engagement
Aside from patronizing your product, you will be engaging your customers to participate in your contests depending on how enticing your prizes will be. Even your target customers who are just passing by where your floor standing ballot box is located can join in the contest.
With that, you can get feedback from them to further improve your products and services.
Durable and Portable
The technology used for these boxes are similar to what is used in shipping boxes. It means these boxes are made to stand strong with different logistics. If you have tried receiving packages with boxes, you can see by yourself how these boxes are strongly made.
You will also won't have problems where to hide this box. Due to its foldable ability, you can easily store this with a small available space you have.
Cheap and Recyclable
Using cardboard boxes, you can spare yourself from spending too much to promote your business or your product.
If your promotion period is already done, you can always re-use your cardboard box as a storage box. Due to its durability, it can store any product you have yet to sell or supplies you have in your store.
Now that you have enough knowledge of the advantages of getting cardboard ballot box for your product promotion, be sure to place it where people can easily see it to make your promotion more effective.