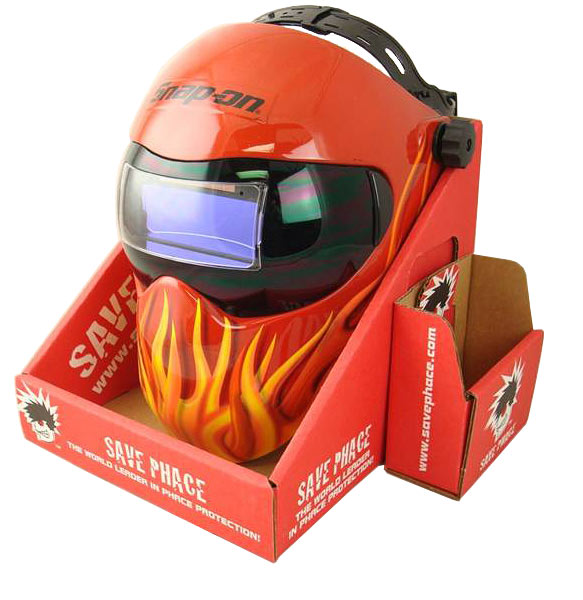 The checkout portion of any retail establishment does not have to be the end of the advertising efforts on the part of manufacturers or retailers. This is a great opportunity to capture the customer's attention and is sometimes even more effective than any efforts made throughout the store. While at the checkout, you have a captive audience, especially if there is a line as they wait for the cashier. This is a great place to roll out new products or display a special product that is being promoted. Cardboard display boxes make this task easy, whether you need to place small products directly on the counter or larger products on the floor, directly in front of the cashier's line.
Countertop Displays
Create custom countertop displays with the name of the product, its slogan, or any other pertinent information that will catch the attention of the customers in any store. Do you have a limited time deal that is going on in order to create excitement in the product? Use these custom display boxes to portray that offer to the customers. Remember, use bright or bold colors and unique shapes and you will have the attention you need, allowing you to promote and sell the latest product in your store.
Custom Stand up Displays
If your products are larger or you want to make a bigger statement, custom stand up displays are a great option as well. They can be strategically placed right at or near the register so that it is one of the last things that customers see as they are getting ready to head out. This is always a great place for impulse buys or at the very least, the best way to linger in the mind of the customer, possibly prompting them to come back and purchase your product at a later time. Stand-up displays are custom made so that they can fit your product perfectly, ensuring a successful display, rather than a disaster on the floor.
If you are trying to increase the awareness of your products or to increase your sales, consider using custom display boxes at the register of the stores your products are sold. You will likely find that sales and brand awareness increase as a result of your efforts. Custom boxes can be made in your desired colors, shapes, and with the desired fonts/logos to ensure that all information is portrayed while you have the attention of your audience that you desire.