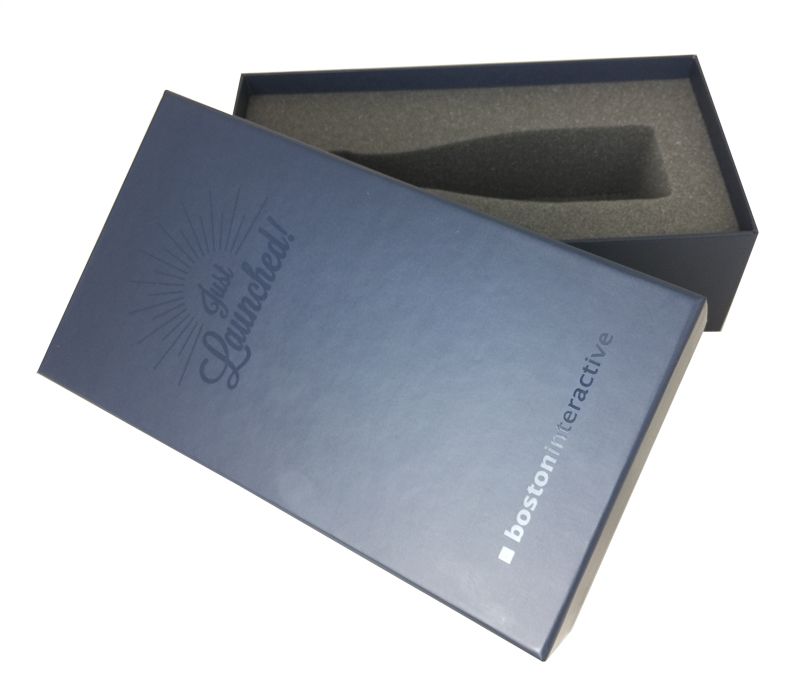 If you haven't heard of these boxes yet, then you're in for a pleasant surprise. Setup boxes are highly durable. The cover and the bottom parts of these boxes are made from resilient chipboard, making them the practical option for most businesses, especially those with fragile or luxury products. This chipboard tray base is then wrapped with either cloth, foil paper or simply paper, which can be flat or textured, plain or printed. Aside from the main purpose of protecting your product, they also make your packaging look neater and your product more pleasant on display.
Upgrading to Custom Setup Boxes
You have the option of customizing your setup boxes to suit the specific size and shape of your product or display concept. Furthermore, you can personalize them even more through custom graphics, wherein you can have your logo or slogan stamped, printed or embossed on the boxes' paper wrapper. In this way, you can emphasize and showcase your business brand, identity and the message you wish to relay to your customers.
Custom setup boxes are practical for your business and attractive to customers because they carry both durability and elegance in one. A favorite of the game console and medical supplies industries, setup boxes are also ideal for a wide variety of products, such as: perfume, chocolate, cellphones, business cards, luxury soaps, candles, puzzles, stationery, jewelry, shoes, clothing, shop display and whatnot.
Advantages of Custom Setup Boxes
Setup boxes can be a costly investment in the packaging aspect of your business, but they are definitely worth your salt. Read on and find out why.
Customizing means gaining more control on the sizes, colors, design and other specifications that contribute to and make up your brand. If the packaging is custom-made, your product can sit more securely while on the display shelf. Not only that, you can enhance its appearance and make it look more enticing and attractive. As a result, it can stand out better and catch the eye of more consumers.
Custom setup boxes are a great marketing tool. Since it is sturdy enough to be kept and reused instead of being disposed of after one-time use, your customers can always be reminded of your brand every time they see the logo on that box.
Only a reputable company can have a high volume of custom setup boxes mass-produced without compromising on quality and consistency. Therefore, never settle for cheaper but lower quality deals. Choose a company that meets your standards. As long as it can honestly deliver what you pay for, higher price doesn't matter since every penny will be accounted for.